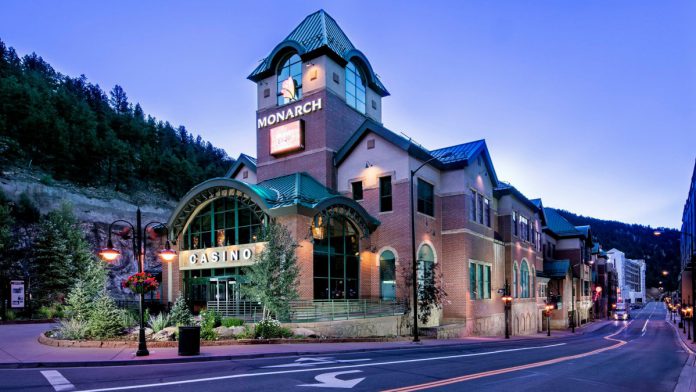 Monarch Casino & Resort has reaffirmed its interest in pursuing fresh interest in markets beyond Reno and Black Hawk as the group looks to enhance the overall value of the business.
This came as the company disclosed "strong operating momentum" through the year's third quarter, with revenue up 19.8 per cent through the three months to $133.72m (2021: $111.63m). This nudged its full year performance forward 25.7 per cent $357.33m (2021: $284.3m).
Breaking this figure down, revenue across each core segment also increased with casino, food and beverage and hotel revenues increased 20.3 per cent, 20.6 per cent and 19.9 per cent year-on-year, respectively, during Q3.
On a quarterly basis, net income and adjusted EBITDA increased 23.2 and 28.3 per cent to $27.49m (2021: $22.31m) and $51.69m (2021: $35.16m), with the FY performance of each up 33.8 per cent and 27.7 per cent to $65m (2021: $48.61m) and $125.49m (2021: $98.27mm), respectively.
John Farahi, Co-Chair and Chief Executive Officer of Monarch, commented: "The ramp-up of our expanded and enhanced Black Hawk property continues at a robust pace, resulting in market share gains that were complemented by solid performance at our Atlantis in Reno.
"Over the last year, with the completion of Monarch Black Hawk expansion, we have continued to fine-tune all aspects of our business and are operating more efficiently and effectively than ever before."
Furthermore, Farahi detailed that the group continues to "gain a greater share" in Colorado via the Monarch Casino Resort Spa Black Hawk amid a "long runway ahead to fully unlock its potential," with the property's sports betting offering bringing much optimism.
Elsewhere, in Reno, Nevada, the Atlantis Casino Resort Spa "continues to deliver strong results," with the company also pinpointing a "primary focus" of ongoing enhancements. 
This will deliver a second hotel tower early in 2023, as well as several other capital projects in a bid to "ensure that the Atlantis remains Reno's preferred destination for casino resort gaming entertainment".
Farahi added: "Using cash flow from operations, we've now paid down a substantial portion of our debt. Given our continued cash flow growth and low leverage, we are evaluating a full range of capital allocation options, including potential share repurchases under our existing 2.9 million share repurchase authorization and potential dividend.
"We continue to look for opportunities to bring our success in Reno and Black Hawk to a new market and will move aggressively when the right opportunity presents itself. We continue to work on enhancing the value of our business and rewarding our loyal stockholders."