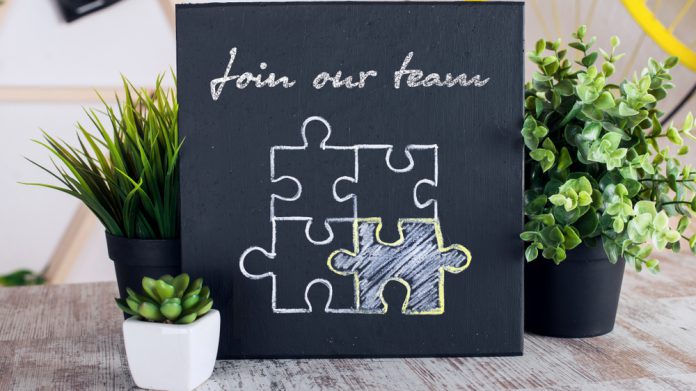 With comings and goings commonplace across the industry, Kalamba Games, Enteractive and Flutter Entertainment have moved to bolster their teams with key hires.
Flutter Entertainment 
The board of Flutter Entertainment has notified investors that Chief Financial Officer Jonathan Hill will transition to the new role of Chief Operations Officer next year. 
Hill, who has served in the role since 2018, will oversee the maximisation of Flutter's global scale, synergies and strategic direction to benefit the business.
Enabling the transition, Flutter confirmed that Paul Edgecliffe-Johnson, currently CFO and Group Head of Strategy at InterContinental Hotels Group, will occupy this vacated position and Executive Director in the first half of 2023.
"I am delighted that Paul will join us next year as Group CFO. I am confident that his highly relevant skills and experience will help us to take advantage of the significant opportunities before us and will be invaluable as we continue to execute our strategy," said Peter Jackson, Flutter Chief Executive. 
"I also wish to acknowledge Jonathan for all he has done for Flutter to date, and I am very pleased that the group will continue to benefit from his experience in establishing the new COO function."
Andrea Ellis has been named as Chief Financial Officer of Fanatics Betting and Gaming, becoming the second appointment in quick succession after Jason White was named as Chief Marketing Officer last month.
The international firm, which maintains headquarters in Jacksonville and New York City, US and Manchester, UK, made its ambitions in sports betting clear this year, after filing a trademark for BetFanatics in March.
In the role, Ellis will be responsible for business, finance and analysis oversight across the brand's accounting, debudget, tax, payments, fraud and cost management operations.
"I could not be more excited to join Matt and this incredibly talented betting and gaming team, as well as be a part of the overall growth happening across Fanatics' global digital sports platform," Ellis noted. 
"Throughout my career I've always searched for opportunities to grow businesses while combining my passions across finance, technology and consumer products, and as a diehard sports fan I can't imagine a more perfect role than this."
Kalamba Games
Marie Claire Aquilina has become Financial Director of Kalamba Games as the online casino content director vows that this move will be followed by additional new hires.
Having performed similar roles across other igaming firm's including Relax Gaming, Aquilina will be responsible for the establishment of revenue strategies, leading accounting operations and evolving and improving efficiencies.
Andrew Crosby, Chief Commercial Officer at Kalamba Games, stated: "Marie is joining us at a time of unprecedented expansion at Kalamba Games and her experience and knowledge will provide the company with great insight as we further develop our global footprint.
"She brings with her a wealth of industry know-how and we're looking forward to seeing the benefits that will bring ."
Symplify
Symplify has signalled its intention to focus on expansion across North Americas casino and igaming ecosystem following the recruitment of Stephen Crystal.
Alongside the creation of a fresh Symplify US business unit, Crystal will service as President alongside maintaining current responsibilities as Founder and CEO of SCCG Management.
Robert Kimber, Symplify's CEO, explained: "As part of the Symplify story, I am pleased to welcome the next and natural step of Symplify, establishing a permanent presence within the continental United States. 
"The gaming market in the US is becoming home away from home for Symplify technology. We meet like-minded innovators who need a platform that understands the marriage of traditional casino entertainment and the expectation of the newly transitioned digital user.
"Applying our thorough understanding of the digital gaming market, together with SCCG's close knit relationship with brick-and-mortar casinos, has proven to be very successful. Establishing a US base with my friend and colleague Stephen Crystal in charge, is an exciting and self-evident opportunity for Symplify."
Enteractive
Enteractive has appointed Faye Williams to the position of Head of Account Management for the B2B team, where she will report to Chief Business Officer Andrew Foster.
Bringing more than seven year of igaming and sports betting experience from the likes of Betfair, Betsson and GiG, the appointment is intended to further strengthen the group amid expansion into the US and further afield.
"In 2022, Enteractive has seen remarkable growth with both new clients coming onboard and entrance to new markets around the world, most notably in North America," Foster noted.
"With Faye's extensive experience in the igaming sector, this is an important appointment for our B2B team, supporting our business growth into 2023 and beyond."