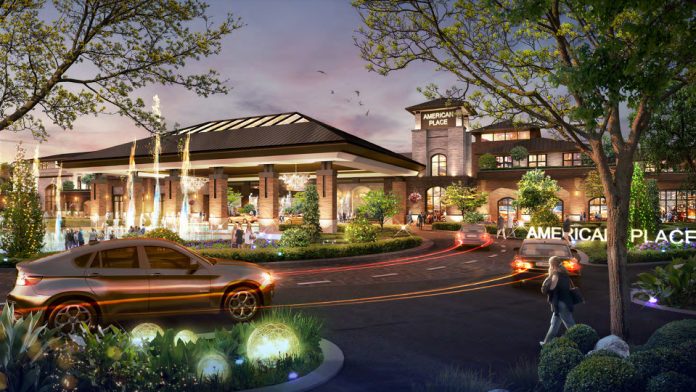 Full House Resorts is to debut its latest gaming destination later today (Friday 17 February 2023), when the Temporary by American Place swings opens its doors.
The venue, a precursor to the larger $400m American Place that is slated to debut in two years, will host a private VIP reception from 5pm local time, before the public will be welcomed through the doors three hours later.
The $100m Temporary by American Place is the only casino in Lake County, Illinois, with the venue featuring approximately 1,000 slot machines and 50 table games in the gaming establishment.
These options are complemented by an array of food and beverage outlets, while projection mapping equipment will transform The Temporary's exterior into a large-scale art display at night.
"We thank the Illinois Gaming Board and its staff for their assistance throughout The Temporary's construction and preparation," said Daniel Lee, President and Chief Executive Officer of Full House Resorts. 
"I also want to thank our own team of approximately 500 founding employees, who have worked diligently to prepare us for this exciting moment. We are eager to welcome Chicagoland residents to The Temporary beginning on February 17."
The permanent $400m American Place casino is anticipated to open by late 2025, within three years of the opening of The Temporary.