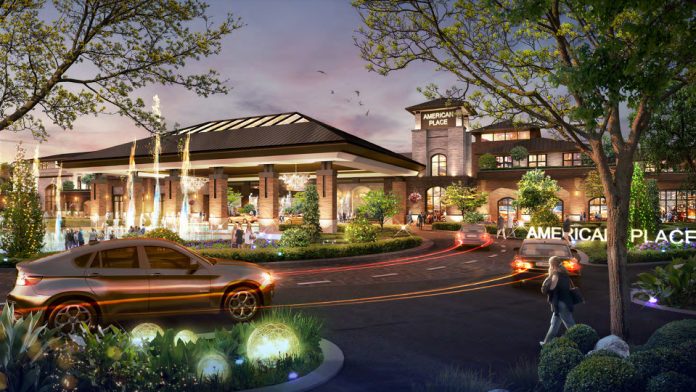 Full House Resorts continued to ramp up operations at its The Temporary by American Place, while also finalising a grand opening of its Colorado-based Chamonix Casino Hotel.
The former held a soft opening on February 17, with 24-hour casino operations on weekends, as well as the removal of all restrictions on table game limits and operating hours, expected to commence in three days time.
"We expect to complete our opening of The Temporary with the addition of 22 more table games by June, followed by the opening of our fine-dining restaurant and an on-site sportsbook. In contrast, we have generally operated only 28 table games since opening," said Daniel Lee, President and Chief Executive Officer.
Elsewhere, Chamonix, which is expected to deliver "a new level of elegance and comfort," is expected to swing open its doors for the first time on December 26, 2023.
"On that day, we expect to open with a near-complete experience, with all three of our hotel towers, our new casino, fine dining restaurant, and parking garage," he noted.
"We look forward to welcoming our first guests to what we believe will be the most unique casino destination in Colorado."
This came as the operator disclosed revenue for the first quarter of $50.1m, which represents a 21 per cent uptick from the $41.4m reported during the past year.
The Midwest and south division, which includes Silver Slipper Casino and Hotel, Rising Star Casino Resort, and Waukegan, Illinois', The Temporary, contributed $40.8m, up 36.2 per cent from $29.9m.
In addition, the company's West segment, comprising Grand Lodge Casino (located within the Hyatt Regency Lake Tahoe), Stockman's Casino and Bronco Billy's Casino and Hotel, dropped to $8.1m (2022: $8.6m).
It is said that significant snowfall near Lake Tahoe and in Colorado adversely impacted guest traffic at the Grand Lodge and Bronco Billy's properties.
Contracted sports wagering slid from $2.8m one year ago to $1.2m during the current year's first quarter, which reflects an acceleration of deferred revenue for two agreements that ceased operations in May 2022. This occurred when one of the company's contracted parties ended its online operations.
Net loss during the quarter fell to $11.4m from income of $110,000 one year earlier, with Full House citing $10.5 in pre-opening and development costs related to the aforementioned fair of projects. Adjusted EBITDA increased 20.6 per cent year-on-year to $10.1m (2022: $8.4m).
"This was a transformational quarter for our company, with the first phase of our American Place project now open and already contributing meaningfully to our financial results," added Lee.
"In its first 1.5 months of operations, The Temporary by American Place generated $10.4m of revenue and $3.6m of adjusted property EBITDA, resulting in an adjusted property EBITDA margin of 34.3 per cent.
"Its marketing database currently consists of approximately 25,000 people and continues to grow steadily. As The Temporary's database continues to expand and its remaining amenities come online, we expect continued growth in the property's revenue and profit contributions."