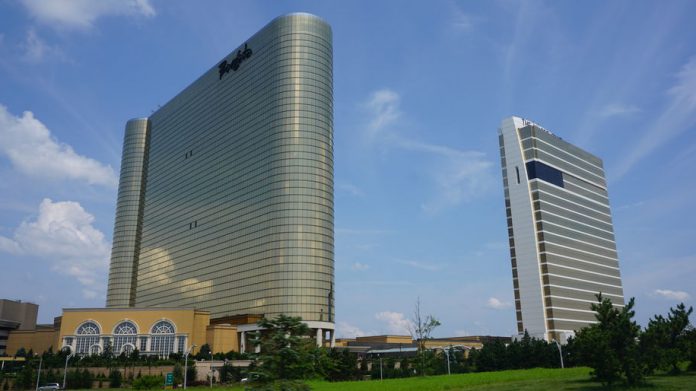 New Jersey has recorded another series of increases, marred by a slight land-based decline, through April, as casinos and racetracks tracked a 9.5 per cent revenue rise to $462.71m (2022: $422.51m) through the month.
After the entire ecosystem smashed the $5bn barrier through 2022, the state is currently 12.4 per cent ahead during the year-to-date at $1.8bn (2022: $1.6bn).
Figures released by the region's Division of Gaming Enforcement revealed that online casinos and poker rooms closed at $158.93m through the quarter, which is up 16.1 per cent from 2022'2 $136.88m. For the YTD, a 13.7 per cent uptick to $620.1m (2022: $545.36m) is recorded.
Borgata's leading position was sealed courtesy of a 8.1 per cent YoY increase to $43.18m (2022: $39.92m), however, the chasing pack are only fractionally behind once again.
Resorts Digital recorded a 43.1 per cent jump to close the month at $41.69m (2022: $29.13m), which gave a narrow lead over a Golden Nugget that closed at $41.65m, up 9.2 per cent from $38.14m.
According to filings received by the state regulator, total win across the nine casino hotel properties dropped 1.6 per cent to $211.67m (2021: $183.64m).
However, for the first four months of the year, the venues recorded growth of 4.6 per cent to close the YTD at $886.76m (2022: $847.96m)
It was a case of familiarity once again among the leading gaming establishments, with Borgata on top despite a 5.7 per cent drop to $58.1m (2021: $61.6m), ahead of Hard Rock's $38.8m (2021: $40.59m) and Ocean Casino's 30.3 per cent rise to $34.2m (2021: $26.24m).
Per casino vertical, slot machines recorded a revenue of $169.66m, a 3.2 per cent downfall year-on-year from $175.2m, while table games earned $61.8m, up 2.9 per cent from the $60m recorded one year earlier.
In addition, the region's sports wagering handle closed the month at $833.98m, with online contributing $798.49m of that figure. The state's sportsbooks gained $72.3m in September gross revenue, which is up 43.6 per cent YoY from $50.34m.
Looking at the monthly figures a little closer, Meadowlands came out on top with revenue of $38m (2021: $33.38m), ahead of Resorts Digital's $20.24m (2021: $7.44m) and Borgata's $6.57m (2021: $4.51m).