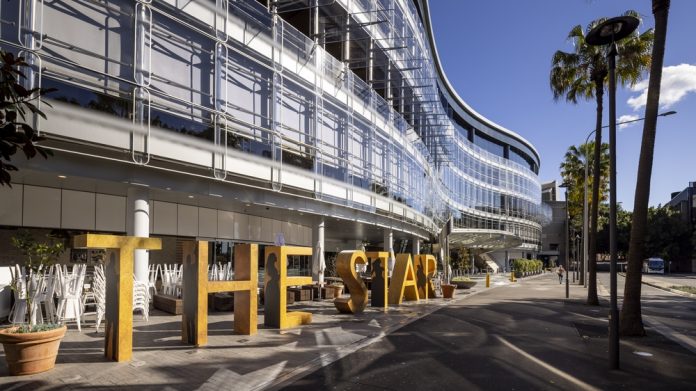 The New South Wales government has delayed a proposed hike in casino tax rates on embattled Star Entertainment Group that was due to enter into force within the next two weeks.
As financial challenges hit the Australian state, as well as the casino group, the now deferred decision was initially detailed in December to raise an additional A$364m over the next three years.
Despite being written into the budget by NSW's previous government, the tax increase was legislated and inherited by the current incumbents as a legacy policy upon election in March.
However, the Star has maintained its previous stance by maintaining that the proposed duty increases are flawed in their design and not sustainable.
Robbie Cooke, The Star's CEO and Managing Director, commented: "This proposed duty increase was policy on the run by the former treasurer, was ill-conceived with no consultation and had no regard to the capacity of our Sydney operation to afford the impost. 
"If implemented as originally proposed, the additional duty would significantly challenge the economic viability of the Sydney business and put the jobs of up to 4,000 hard working Sydney employees in jeopardy."
The government has acknowledged an intention to pursue the legislation following the forthcoming Parliamentary winter recess, as discussions alongside casinos regarding implementation continues.
However, the operator has noted that ongoing uncertainty, as well as the prospect of an increase in casino duty rates, could have severe impacts on a current process to refinance its existing debt facilities that is currently in progress.
The Star intends to continue its engagement with the region's treasury and government regarding the proposal.
"We will continue to engage with the new NSW government to guarantee the jobs of our team members while working hard to implement the significant reforms required to restore The Star to suitability and to ensure it remains a valuable contributor to the NSW economy," Cooke added.
Furthermore, the group has also issued an update on a previously disclosed sale and partial leaseback transaction with Charter Hall in relation to the Treasury Casino and Hotel buildings, which was first detailed in October 2021.
The property investment and funds management firm has subsequently signalled an intention to withdraw from the proceedings, as well as declining an extension, with conditions having not been satisfied by the relevant date under the terms of the contract.
Earlier in the year, Star Entertainment witnessed plummeting finances during the six months ending December 31, 2022, as the cost of a series of regulatory reviews weighed heavily on the company.
After being found unsuitable to hold a casino licence in New South Wales and Queensland, Star was subsequently hit with a pair of A$100m penalty packages as well as further remediation orders. 
The company is also the subject of enforcement action from Australia's financial watchdog AUSTRAC, and currently counts four class action lawsuits being levelled against the group.