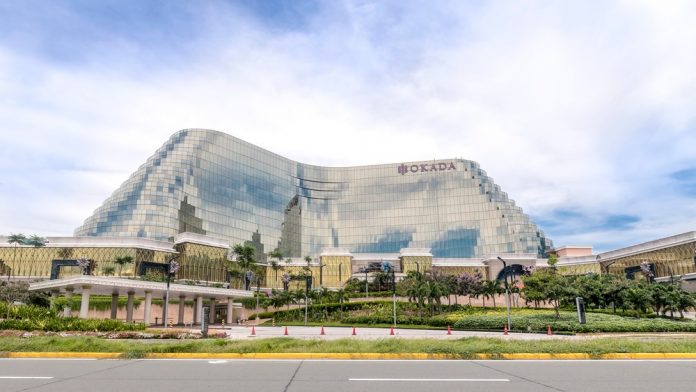 26 Capital Acquisition has hit back at attempts by Universal Entertainment, and various subsidiaries connected with Okada Manila, to scrap a long mooted merger, by committing to a lawsuit that is set to get underway next week.
The Miami-based publicly traded special purpose acquisition company has filed suit against UE Resorts International, Tiger Resort, Leisure and Entertainment, and two further entities, after accusing these parties of having "dragged their feet" and "making virtually no effort to move forward".
The merger agreement, that would have seen Okada Manila become a publicly traded company on the NASDAQ, was first agreed in October 2021, in a transaction that implied an enterprise value of $2.6bn, and would provide up to $275m in cash.
At the time, 26 Capital noted that Okada Manila was particularly well-positioned for a post-COVID-19 recovery given its location "within a highly desirable regional market".
In October 2022, an extended date of completion by one year to October 1, 2023, was detailed when the gaming venue was back with UERI after Kazuo Okada, the property's founder, and a group of associates forcibly took control of the location.
However, following many delays, the subsidiaries of Japanese conglomerate Universal Entertainment detailed that they had "resolved the termination of the merger agreement" as of June 30, 2023.
This, it was said, was due to "material breaches" of the agreement, as well as "fraudulent conduct by 26 Capital".
Furthermore, UE and associates also pointed to "the cancellation of $25m worth of 26 Capital stock transactions by Rimu Capital, fraud and violations of the Investment Advisers Act".
26 Capital announced earlier in the year that it was suing in a bid to bring the stalemate to a swift conclusion, which has subsequently seen Universal attempt to cut ties and bring the impasse to an end.
However, 26 Capital has now suggested that the "termination notice is baseless", adding that it believes Tiger Resorts and affiliates have "engaged in repeated contractual breaches to avoid closing", which is the subject of a pending Delaware litigation that is going to trial on July 10, 2023.
"26 Capital Acquisition Corp confirms that on June 30, 2023, it received a purported notice of termination of the agreement and plan of merger and share acquisition, dated as of October 15, 2021, from Tiger Resorts Asia," a company statement read.
Adding: "26 Capital refers to the public docket for the litigation for background on the Tiger Resorts allegations, which 26 Capital believes are meritless.
"26 Capital is eager to commence trial on July 10, 2023 and remains fully committed to closing the transaction and improving the merged company's corporate governance."