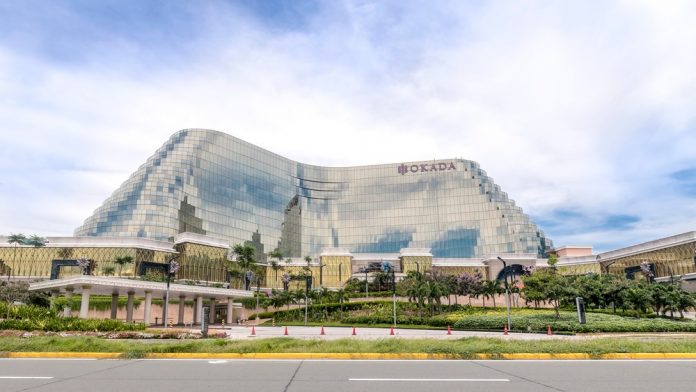 Tiger Resort, Leisure and Entertainment, operating as Okada Manila, and Miami-based publicly traded special purpose acquisition company 26 Capital Acquisition are to merge in an agreement that will see the former become a publicly traded company listed on Nasdaq.
The transaction implies an enterprise value for Okada Manila of $2.6bn and an equity value of $2.5bn, and is anticipated to provide up to $275m in cash. 
Upon closing of the transaction, the publicly traded company will have its common stock listed on the Nasdaq through an American Depository Receipt program.
Universal Entertainment, the parent company of Okada Manila, will roll 100 per cent of its equity in the transaction and is expected to own approximately 88 per cent of the combined company at closing, assuming no redemptions by shareholders of 26 Capital Acquisition.
The boards of both have unanimously approved the proposed transaction, which is expected to close in the first half of 2022 subject to approval by 26 Capital stockholders and other customary closing conditions.
"Okada Manila is the future of the gaming market in Asia and poised for tremendous growth," said Jason Ader, chair of the board of directors and CEOr of 26 Capital Acquisition. 
"With its beautiful new facility, a desirable location in one of the fastest-growing gaming markets in the world, and potential for industry-leading margins and cash flow conversion, I believe the Okada Manila is an extremely compelling investment."
Okada Manilla, which is looking to tap into "significant pent-up demand" after the easing of travel and hospitality restrictions, is looking to expand in the Philippines and beyond following completion.
Following the expected closing of the merger, Okada Manila will continue to be led by president Byron Yip, CFO Hans Van Der Sande and its current leadership team. 
Okada Manila, the only Japanese owned and operated casino in the world, is the largest, in terms of gross floor area and gaming floor area, in the Philippines.
The property, which sits on over 50 acres of waterfront real estate in Entertainment City, Manila, currently boasts nearly 35,000 square meters of gaming space and has the capacity to operate 599 gaming tables and 4,263 electronic gaming machines. 
Upon full completion of construction in 2022, Okada Manila will have licensed capacity to operate 974 gaming tables and 6,890 electronic gaming machines.
The resort cost $3.3bn to construct and began to progressively open throughout 2019 following the completion of its first hotel tower. In 2022, following full construction completion, the property will be able to operate at full capacity for the first time.
Yip said: "Okada Manila is at the heart of the gaming and hospitality business in Asia. We are fortunate to operate the most luxurious integrated resort in the Philippines, and excited to realise the full potential of this state-of-the-art facility for gaming, entertainment, and hospitality as a public company and in partnership with Jason Ader of 26 Capital."