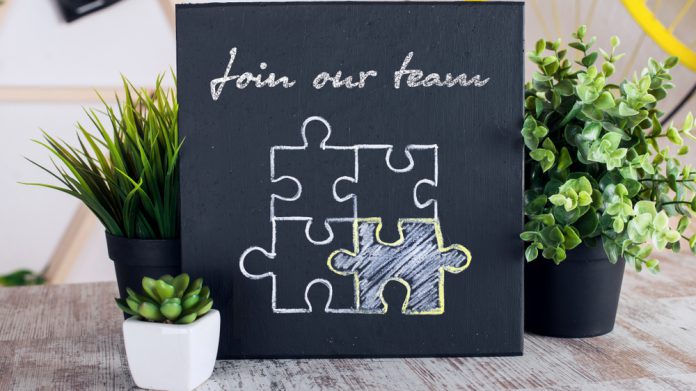 With comings and goings commonplace across the industry, Call to Action, Gaming Laboratories International and Codere are among those to have bolstered their teams with key hires.
Gaming Laboratories International
Gaming Laboratories International has disclosed a pair of promotions for "two key leaders" that are intended to further guide the company's clients in tribal government, state government and regulatory agencies.
This has seen Joseph Bunevith, who joined the group in 2021, become Vice President, Government Relations and Regulatory Affairs, while Kelly Myers has been named Director of Government Affairs.
These moves form part of an enhanced government and regulatory affairs team that is designed to give the land-based, lottery, and igaming testing and assessment services group "even more ability" to partner and interact with tribal and government agencies, as well as adopt a great focus on technology and regulatory advice.
"At GLI, we are continually planning for the future of this exciting and dynamic industry," noted James Maida, GLI President and CEO.
"These proven leaders in their new positions enable us to serve our clients even better in both technology and regulatory advice, empowering our clients to face the future armed with the best possible information and insights."
Codere
Codere has announced the appointment of Gonzaga Higuero as Chief Executive Officer.
The Spanish and Latin American gambling outfit has been leaderless since February following the resignations of joint CEOs Alberto González del Solar and Alejandro Rodino.
Fresh to the gambling sector, Higuero joins the company from the Health Transportation Group, which is recognised as the "second largest health transport service provider in Europe".
"It is a great challenge and responsibility to lead this organization, with the aim of improving our competitiveness and profitability to address a new phase of growth after the pandemic," Higuero said of the appointment.
"We have new projects ahead of us to continue being a world benchmark and provide the best entertainment and gaming experience to our customers."
Jumbo Interactive
Jumbo Interactive has advised that Chief Financial Officer David Todd has signalled an intention to depart the role due to "unforeseen personal health reasons".
Following a 16 year stint, Todd will remain in the position until a suitable replacement is found. A "comprehensive" recruitment process has subsequently commenced that will consider both internal and external candidates.
Todd will remain in employment in advisory capacity "for as long as required" to ensure a smooth transition. A replacement is expected to to be named in the second quarter of 2024,
"David has made an enormous contribution to Jumbo's success over the past 16 years," commented Mike Veverka, Jumbo CEO and Founder.
"He has played an integral role not only as CFO, but also as a valued member of the KMP, and the Jumbo family. His invaluable insights, incomparable work ethic, and unwavering commitment to the team are an inspiration to all of us. The board, management team and all our people within Australia, Canada and the UK wish him and his family the very best for the future.
"Dave continues to be supported by a high performing and experienced team, with key members of the finance leadership team having been in their roles for over 15 years. In true Dave – fashion, he has agreed to assist us to make sure the transition to the new CFO is as seamless as possible."
Massachusetts Gaming Commission
The changes at the Massachusetts Gaming Commission haven't ended with Executive Director Karen Wells stepping down at the end of this week, as Investigation and Enforcement Bureau Director, Loretta Lillios, has signalled an intention to retire at the end of the summer.
However, commissioners have this week taken steps to fill the gap to be left by the former, with candidates being interviewed for the Interim Executive Director position. Per state public meeting laws, the commissioners interviewed two candidates in a public meeting, MGC General Counsel Todd Grossman and MGC Director of Racing and Chief Veterinarian Dr Alexandra Lightbown.
Betknowmore has made moves to strengthen its ranks, with a pair of appointments having been disclosed by the UK charity.
The first has seen Kev Clelland join as Senior Engagement and Communications Lead, with a focus on our work within the National Gambling Support Network.
Past experience includes an over five year stay at YGAM, where he progressed from Education Manager for the north of England to Director of Insight and Engagement, before his departure this month.
In addition, Ricky Gane has been named as an in-house Graphic Designer, with a portfolio counting work having been undertaken alongside brands such as Dyson and Starbucks.
Call to Action
Matej Tomic has disclosed an exit from Sliema, Malta-based marketing performance agency Call to Action.
In a statement on social media, Tomic reflected on an "incredible journey with joy, successful partnerships, and inspiring encounters", in addition to praising the industry as teaching resilience and opening the doors to "countless opportunities".
He continued: "As I take this step, I plan to reflect and recharge this summer before venturing into a new career path. However, if the right opportunity arises, I am ready to dive into work immediately.
"I would like to express a big THANK YOU to my colleagues who stood by me as the only international in the Dutch office. I am grateful for the incredible times we shared together, and these memories won't be forgotten."