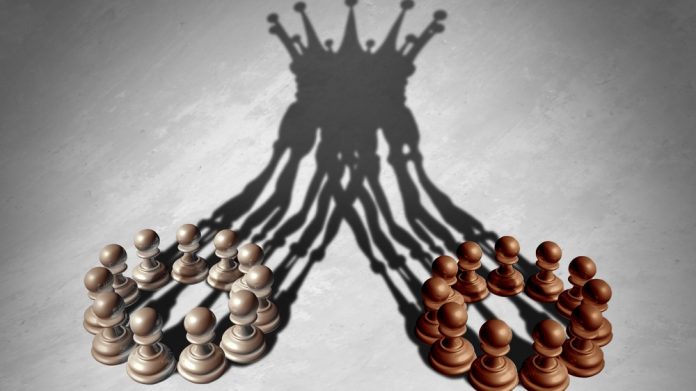 Caesars Entertainment has touched upon the possibility of being aggressive when it comes to potential M&A opportunities, however, Tom Reeg, CEO and Director, warned that "I'm not thinking about a big digital acquisition."
After waxing lyrical regarding the potential online casino pathway that lies ahead, the operator has spoken of exploring options "as we move forward".
Regarding future acquisitions, Reeg cited where the company is in the capital cycle and current performance of the business as key to beginning to look at what to do with free cash flow that will be generated throughout 2024 and 2025.
This comes after the company side-lined the possibility of offloading a Las Vegas strip asset in the latter stages of last year, following a slew of sales in the build-up to 2020's $17.3bn merger between Caesars and the former Eldorado Resorts.
"We really feel strongly about where we sit today"
Despite confidently proclaiming that the group boasts "a great track record" of utilsing such cash flow, Reeg cautioned on reading too much into the external glances being taken.
"So, of course, we're going to look for potential future opportunities now that we're in a position to tackle those but don't read that as a lack of confidence in the growth potential of the existing portfolio," he commented.
Adding: "I tell you, as you're sitting here today, three years after the Caesars transaction closed, it was 30-60 days beyond the first time where I'm feeling where we can be offensive from an external opportunity standpoint.
"So it has been a long road to get through. Everything that happened with COVID, the merger, we really, really feel like we're on strong footing as we head forward.
"And the cash flow machine here is going to continue to accelerate as results continue to improve, digital continues to deliver improving cash flow, interest expense goes down. We really feel strongly about where we sit today."
With regards to locality, Reeg is anticipating that a US focus will be adopted by the business, but does not discount that options further afield could enter the radar should the right opportunity present itself.
"We're entirely domestic [at] this point, but we are economic animals," he said. "So, if there's something that would make sense outside the US we're willing to get on a plane, but I would expect it would be domestic. And I'm not thinking about a big digital acquisition."
"…we don't expect that we're just going to come in and run everybody over"
As touched upon, Caesars has spoken of much optimism on the digital front, with a quartet of tech improvements expected to drive the segment's performance forward further still.
The first of these has seen the company introduce a standalone igaming product under the Caesars Palace brand, eliminating the need for players to gain access via the sports betting app.
Regarding the path that lies ahead, Caesars admits that it will be visible in terms of promotion, but that this will be "nothing anywhere close" to what was witnessed on the sports betting front. Furthermore, Reeg also spoke of not taking things lightly in a bid to gain online gaming market share:
"We are fully aware that we have seen significant competition in the icasino space, we don't expect that we're just going to come in and run everybody over," he said.
"But we feel like we've got the product to start to build market share, and wrapping that into Caesars rewards has been and will continue to be powerful for that business."
Upon being quizzed on legislation that we could be keeping an eye on in the immediate future, Reeg added that the most relevant item to Caesars at the moment remains New York and the three commercial casino licences that are up for grabs.