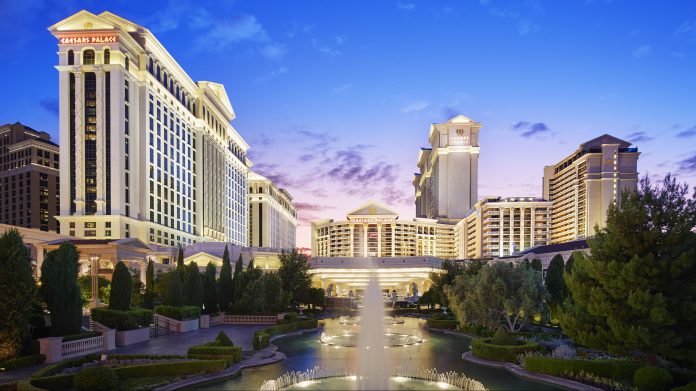 Caesars Entertainment has confirmed that the potential divestment of a Las Vegas asset is no longer a part of company plans after the group backtracked on long-mooted plans.
One year earlier the group noted that such a sale formed part of a larger strategy to reduce the company's debt load, however, during a Q3 earnings call, and following further talk earlier this year, Tom Reeg, CEO of Caesars, confirmed that this is no longer in the works.
"I'd also like to touch on the strip asset sale and say that we intend to keep all of our trip assets as we move forward," he said.
"We ran into a market where the cash flow of the asset continued to increase the ability of buyers to raise financing, made it a very easy decision for us to keep.
"I know that despite us talking about how this is and was a discretionary process for us, it created an unnecessary overhang in the stock. And I apologise to all of our shareholders for that. That was a self-inflicted error and that was me. So, we will be keeping our Vegas Strip assets as we move forward."
Despite this, expansion on both the retail and digital front formed a key component of the third quarter breakdown, with Anthony Carano, President and COO, first delving into the group's capital update program regarding the former.
Renovations in Atlantic City are expected to be finalised during H1 2023, with Louisiana's Horseshoe Lake Charles, which sees Isle of Capri come ashore, and an expanded casino offering in Pompano, Florida, set to be showcased in December.
Elsewhere, Caesars expects to open temporary casinos in both Danville, Virginia, and Columbus, Nebraska, by the midpoint of next year, with New Orleans property improvements "progressing well".
With Texan prospects once again touched upon, Caesars also offering a little more on an expected "very competitive process" in pursuing a downstate casino license in New York alongside its SL Green partner.
"…we will be keeping our Vegas Strip assets as we move forward"

Tom Reeg, CEO of Caesars
"Given the inherent sensitivities around the bid process, we aren't in a position to go into details around project costs at this stage," noted Bret Yunker, Caesars' CFO.
"However, we can tell you now that the project starts with an existing building and will be financed within a new joint venture that is not on our balance sheet. Caesars will brand and manage the asset under a long-term management agreement and any equity investment into the joint venture will be very manageable relative to our free cash flow."
With a sportsbook launch also planned for Ontario's Casino Windsor, on the digital sports betting front, Brian Agnew, SVP of Finance, Treasury and IR, cited Maryland, Ohio, Massachusetts, Maine and Puerto Rico as potential, or expected, points of entry moving forward.
"The icasino is a little bit more tricky," he continued. "There really has to be a real coalition. There's a lot of competing interests from both within our industry and ancillary businesses that sometimes compete with us and sometimes participate with us.
"At this point, it's certainly possible that there could be another state that legalises or two next year. But I wouldn't call out any particular state at this point."
The comments came following a Q3 financial breakdown that sees Caesars once again reaffirm strong optimism in the group's digital capabilities moving forward.
Revenue of $2.88bn, up 6.4 per cent year-on-year from $2.68bn, is boosted by increases across all three core reporting segments, with the Regional area once again claiming the lion's share.
This division increased less than one percentage point to $1.53bn (2021: $1.49bn), with Las Vegas, hailed as a segment that "continued to deliver strong results" by Carano, up 5.9 per cent to $1.07bn (2021: $1.01bn).
"…we remain optimistic about our business as consumer trends remain healthy"

Anthony Carano, President and COO
Furthermore, on the digital front, regarding which Hession noted that igaming "remains a critical component" of Caesars' digital growth strategy, optimism reins supreme through another quarter driven by "strong revenue growth" and "a smaller than expected EBITDA loss driven by improved operating efficiencies".
After tracking revenue, net loss, and adjusted EBITDA of $152m, -$116m, and -$69m through Q2, this past quarter saw each close at $212m (2021: $96m), -$63m (2021: -$190m) and -$38m (2021: -$164m).
Group-wide net income closed Q3 at $52m (2021: -$233m), with both Las Vegas and Regional following the digital lead with declines of 9.9 per cent and 5.8 per cent to $245m (2021: $272m) and $211m (2021: $239m).
AEBITDA increased 15 per cent during the July to September time frame to close at $1.01bn (2021: $870m), with Las Vegas down four per cent to $480 (2021: $500m) with Regional up less than one per cent to $570m (2021: $544m).
For the year-to-date, revenue is up 11.8 per cent to $8bn (2021: $6.97bn), however, net loss and EBITDA each tracked declines of 43.1 per cent and 5.2 per cent to $751m (2021: $585m) and $2.28bn (2021: $2.4m).
"As we look to the remainder of '22, we remain optimistic about our business as consumer trends remain healthy, especially versus '19," Carano closed.
"As we mentioned last quarter, we remain encouraged regarding improving group and convention trends in Las Vegas, the return to the international consumer as well as the potential for the full recovery of our older demographic consumer, who has been the most impacted by COVID-19."