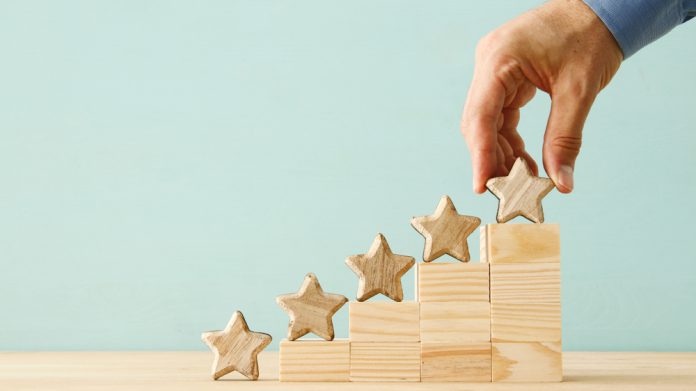 Full House Resorts' The Temporary by American Place has led the company's charge through the first quarter, however, the operator is expecting an increasingly positive performance as expenses mature.
Following a fifth full month of operation, Daniel Lee, President and CEO, said that trends "are similar to those of many other successful casinos", with visitor numbers growing steadily following an initial surge and subsequent lull. 
Despite ranking sixth out of the 13 casinos in operation in Illinois during July, Lee noted that costs are expected to stabilise, which, it is hoped, will lead to a heightened performance by the establishment.
"Our expenses relative to revenues have been higher than we expect them to be at 'maturity,' reflecting primarily our costs to train new personnel, especially dealers, and additional advertising and marketing costs," he commented.
"We currently have 48 table games on the casino floor, of our planned 50 tables. Due to staffing challenges, however, we are currently operating only approximately 30 of those tables on a typical weekend evening.
"The shortage of dealers also affects the number of tables that we operate in non-peak periods. We continue to operate our own dealer school, where potential dealers are paid during their several weeks of training, which affects margins and profitability, but is necessary to reach the property's potential. 
"Our marketing expenses are also expected to gradually become more efficient over time"
"Our marketing expenses are also expected to gradually become more efficient over time, as we build a database and achieve broader brand recognition."
Table game limits, which have been set internally as of May 13, currently stand at $5,000 per hand, but could increase further as staff gain greater experience.
Furthermore, a retail sportsbook entity, in association with Circa Sports, is expected to open shortly, with an online component also expected to begin "soon". A first payment under the agreement due in mid-August.
The update came during a second quarter performance breakdown, with revenue up 33.8 per cent to $59.4m (2022: $44.4m), while net loss swelled to $5.6m (2022: $4.35m).
A total of $1.1m in pre-opening and development costs related to the group's Chamonix development (discussed below), as well as "significant depreciation and amortisation charges related to The Temporary", are cited for this increase.
Adjusted EBITDA stood at $10.5m through the second quarter, this comes in contract to the $12.1m reported one year earlier due to the factors detailed above, as well as elevated marketing, training expenses, and other ramp-up costs for the newly-opened Temporary.
Delving into these figures, the group's midwest and south division, which includes Silver Slipper Casino and Hotel, Rising Star Casino Resort, and Waukegan, Illinois', The Temporary, saw revenue and AEBITDA increase 51.5 per cent and 2.6 per cent to $49.9m (2022: $32.9m) and $9.4m (2022: $9.1m).
This is reflected by the much detailed debut of the Temporary, which itself contributed $20.3m and $4.1m of the aforementioned financial segments.
The company's West segment, comprising Grand Lodge Casino (located within the Hyatt Regency Lake Tahoe), Stockman's Casino and Bronco Billy's Casino and Hotel, saw revenue drop to $8.1m (2022: $9.3m).
"It will be the first luxury casino hotel in the Colorado Springs area"
Adjusted EBITDA followed suit after closing at $200,000 (2022: $1.7m), with this aligned to construction costs associated with Chamonix and heavy winter snowfall in the Lake Tahoe region that is said to have delayed the return of seasonal residents.
Contracted sports wagering slid from $2.2m one year ago to $1.4m during the current year's first quarter, which reflects an acceleration of deferred revenue for two agreements that ceased operations in May 2022. This occurred when one of the company's contracted parties ended its online operations.
For the year-to-date, revenue increased 27.59 per cent to $109.48m (2022: $85.8), net loss swelled to $17m (2022: $4.24m) and AEBITDA stayed relatively stable at $20.63m (2022: $20.48m).
To close, Lee touched on the company's Colorado-based Chamonix Casino Hotel, which is expected to swing open its doors for the first time on Boxing Day.
"At our Chamonix project in Cripple Creek, Colorado, meaningful construction continues, with exteriors now largely complete," he concluded.
"Within the main hotel tower, our contractor is completing guest rooms and we anticipate beginning the installation of furniture shortly. The extensive millwork in the casino and high-end restaurant is also underway. We expect to begin taking hotel reservations for Chamonix at www.ChamonixCO.com shortly.
"We look forward to welcoming guests to our Chamonix Casino Hotel on December 26, 2023. It will be the first luxury casino hotel in the Colorado Springs area, and we believe it will be one of the best casino hotels in the entire midwest."