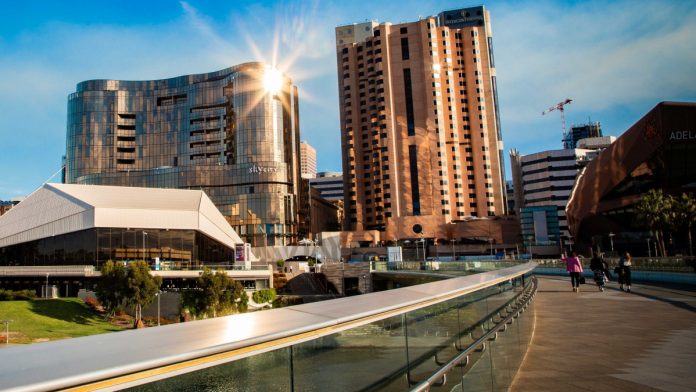 South Australia's Liquor and Gambling Commissioner, Dini Soulio, has given the go ahead to consultancy firm, Kroll Australia, being appointed as the independent monitor of SkyCity Adelaide.
The group will be tasked with providing an independent perspective on the casino and entertainment operator's anti-money laundering and counter terrorism financing protocols, as well as gambling harm minimisation obligations.
In addition, the individual that is appointed will also seek to implement amendments to enhancement programs should they not be satisfied with their contents.
In May, Soulio instructed SkyCity to appoint a "suitably qualified independent expert" at its Adelaide-based venue, in a move reminiscent of similar appointments in the country, notably in Sydney by Star Entertainment.
This comes as an independent investigation into the suitability of SkyCity Adelaide in continuing to possess a casino licence remains on hold, pending the outcome of the AUSTRAC proceedings in the Federal Court.
The investigation was triggered in July 2022 when Consumer and Business Services, South Australia's gambling regulator, cited a "number of the matters raised to date" that it said highlighted "broader systemic issues within the casino industry".
In confirming the appointment, Soulio noted that the significant relevant experience possessed by Kroll was key to the decision.
In addition, a belief that the business will be able to effectively monitor the property's compliance with its ongoing regulatory obligations with regards to the aforementioned matters was also stressed.
"I approved the appointment of Kroll, after being satisfied that they would be sufficiently independent and have the expertise to effectively monitor SkyCity Adelaide to ensure they are meeting these very important requirements," Mr Soulio said.
"Kroll's staff include people who have worked for the national regulator, AUSTRAC, are experts in fraud and risk management and have extensive experience ensuring casinos are fulfilling their regulatory requirements.
"SkyCity Adelaide, as the operators of our only casino, have a duty to the broader South Australian community to ensure their anti-money laundering and counter terrorism funding measures along with their measures to minimise gambling related harm comply with all regulatory requirements.
"Kroll is an experienced consultancy firm with staff who have a tremendous amount of experience in this field both nationally and internationally."
The Hon Brian Martin AO KC's independent review into the operations of SkyCity Adelaide remains on hold, pending the outcome of disciplinary proceedings undertaken by AUSTRAC in the Federal Court.
SkyCity and its Adelaide property assure that they will continue to work pro-actively and cooperatively with the Commissioner and Kroll on all matters.