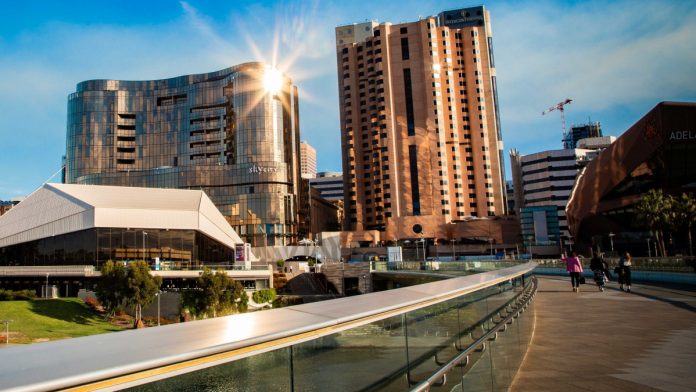 South Australia's Liquor and Gambling Commissioner, Dini Soulio, has instructed SkyCity Entertainment Group to appoint a "suitably qualified independent expert" at its Adelaide-based venue.
In a move reminiscent of similar appointments in the country, notably in Sydney by Star Entertainment, the independent monitor will review the operator's anti-money laundering and counter-terrorism financing and responsibility enhancement programs.
This comes as an independent investigation into the suitability of SkyCity Adelaide in continuing to possess a casino licence remains on hold, pending the outcome of the AUSTRAC proceedings in the Federal Court.
The investigation was triggered in July 2022 when Consumer and Business Service, South Australia's gambling regulator, cited a "number of the matters raised to date" that it said highlighted "broader systemic issues within the casino industry".
"As the AUSTRAC proceedings are ongoing and are currently before the court, it would be inappropriate to comment further at this point," Soulio said.
The independent monitor will be charged with assessing the property's implementation of enhancement programs, as well as compliance with AML and CTF and gambling harm minimisation obligations.
In addition, the individual that is appointed will also seek to implement amendments to enhancement programs should they not be satisfied with their contents.
The independent monitor will report back to the Commissioner on implementation of the enhancement programs and SkyCity Adelaide's compliance with its regulatory obligations.
"This is not a matter that I have taken lightly," Soulio commented. "I believe it's important that the people of South Australia can have confidence that SkyCity Adelaide, as the licensee of the Adelaide Casino, is operating effectively to minimise gambling harm and ensure compliance with all anti-money laundering and counter-terrorism financing regulatory obligations.
"The independent monitor will not displace the role of the SkyCity Adelaide board, but will monitor SkyCity's enhancement program implementation and operations to ensure that these objectives are met."
Last year, the casino and entertainment operator warned that any regulatory action in Adelaide could have "a significant financial and reputational impact".