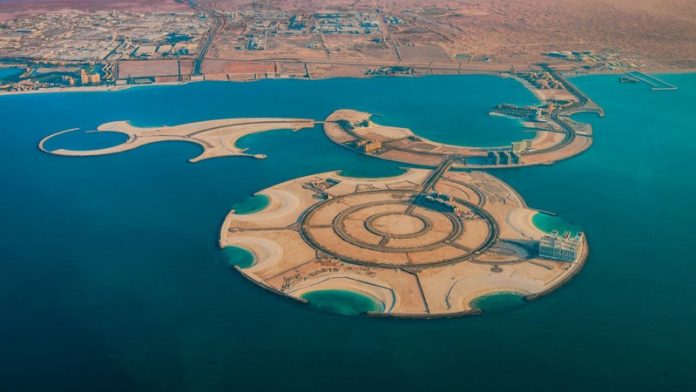 The United Arab Emirates has established an official body to oversee a regulated gaming industry, which will be overseen by "a team of internationally credentialed leaders".
The federal authority will be tasked with introducing "a world-leading regulatory framework for a national lottery and commercial gaming", in a move that could clear the path for casino gaming within the gulf state.
The General Commercial Gaming Regulatory Authority has appointed Kevin Mullally as Chief Executive Officer, while Jim Murren will serve as Chair of the board of directors.
The former counts past industry experience at the Missouri Gaming Commission during a 12 and a half year stint, in addition to being General Counsel and Director of Government Relations and Vice President of Government Relations and General Counsel and during a more than 17 year stay at Gaming Laboratories International.
"I am delighted to have been appointed as the inaugural CEO of the GCGRA. With my experienced colleagues, I look forward to establishing a robust regulatory body and framework for the UAE's lottery and gaming industry," he said.
The GCGRA will be charged with creating a socially responsible and well-regulated gaming environment that ensures all participants adhere to strict guidelines and comply with the highest standards.
The group will coordinate regulatory activities, manage licensing nationally and facilitate unlocking the economic potential of commercial gaming responsibly.
Murren, whose past experience include MGM Resorts International and the American Gaming Association, said: "I am delighted at the appointment of Kevin Mullally. He brings unparalleled category experience and will be invaluable in creating a fit-for-purpose regulatory framework for the UAE."
Last month, Craig Billings, CEO of Wynn Resorts, hailed "the most exciting new market opening in decades", with the group expectant of being in receipt of a significant shot in the arm "imminently".
This will see the operator gain receipt of a casino licence in the near future as Wynn's multibillion dollar integrated resort on the man-made Al Marjan Island in Ras Al Khaimah, United Arab Emirates, progresses.
Elsewhere, MGM is progressing with its own plans in close proximity to to Dubai's Jumeirah Beach, although President and CEO Bill Hornbuckle recently noted that this would not include gaming facilities.