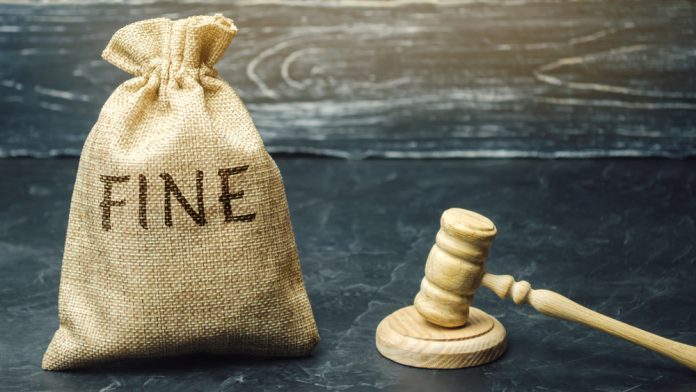 The Victorian Gambling and Casino Control Commission's enforcement crusade has continued with a A$1m fine being imposed on Tabcorp, the largest received by the company within the state, for a major system outage during the 2020 Spring Racing Carnival.
Set against the backdrop of a 2021 royal commission and numerous recent financial sanctions and gambling reforms, the scale of the fine, the VGCCC said, reflects a failure to comply with directions to provide information concerning the issue. This left the group's wagering and betting system unavailable for around 36 hours. 
"We will not tolerate licensees that are not forthcoming and cooperative when the Commission investigates," said Fran Thorn, VGCCC Chair.   
"The Commission had to use its compulsory powers and issue directions because Tabcorp did not provide the information we required about the business continuity and disaster recovery capability of its systems. It is Tabcorp's failure to comply with these directions that has led to the fine announced today."  
Historic outage at Tabcorp
Tabcorp suffered the outage on Saturday 7 November 2022, however, due to an obligation for the WBS to be continuously available, the Victorian Commission for Gambling and Liquor Regulation, the VGCCC's predecessor, commenced an investigation.
The regulator noted that its directions were issued after the company was not voluntarily forthcoming with provision of adequate information concerning the outage.
Furthermore, the VGCCC added that Tabcorp's conduct during the course of its investigation impacted the authority's ability to understand the cause of the problem, as well as gain certainty that it would not recur.
It was found that the group did not comply with the VGCCC's first direction as it did not provide a response that confirmed its business continuity and disaster recovery arrangements were fit for purpose.
In addition, Tabcorp was also deemed to have failed with a second direction by submitting a compliant report four months after the imposed deadline.
The maximum penalty for contravening Commission directions is $9,087,000. This is the fourth disciplinary action taken against the firm, with letters of censure, directions and fines of between A$5,000 and A$30,000 previously imposed.
It was noted that due to these previous infractions, and that its latest contraventions are deemed "significantly more serious", it was not entitled to leniency in this case.
"All entities we regulate — no matter how big or small — have an obligation to be open and honest with the Commission and responsive to its lawfully issued directions," Thorn added. "We will not tolerate attempts to frustrate our investigations." 
Regulatory reforms in Victoria
In October 2021, Crown Resorts was able to retain its Melbourne casino licence, despite a royal commission deeming the group to be "unsuitable" on the basis that it engaged in "illegal, dishonest, unethical and exploitative" conduct.
However, one of a number of recommendations stemming from the case included not striping the operator of its licence as "immediate cancellation of the licence is not in the interests of the Victorian community".
Subsequently, a number of remediation efforts and financial penalties have followed, with the latter including sanctions of A$120m, A$80m and $20m for a range of failures.
Most recently, pokie giant Australian Leisure and Hospitality Group was fine A$550,000 for operating 220 gaming machines without the installation of a mandatory YourPlay pre-commitment technology.
Additional regulatory action within the state has also hit BlueBet, which was found to have illegally displayed advertisements.
Electronic gaming machines have become one of a number of targets of fresh reforms taking place, with Victoria limiting how much players can stake, when they can do so and the speed of which it can be undertaken.
Furthermore, the region has also cracked down on wagering on minors in sporting events, and issued a warning to sports clubs and online wagering providers regarding community expectations surrounding partnerships between the two.