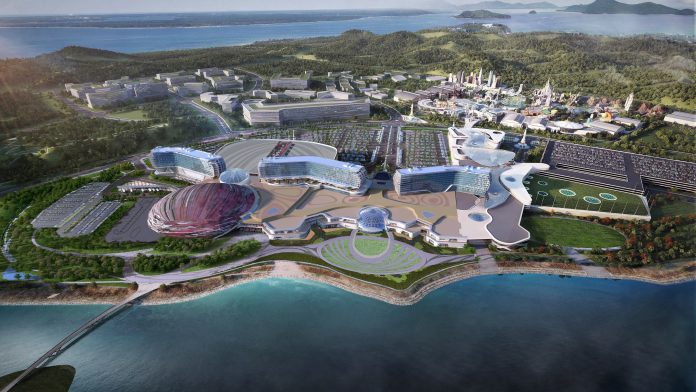 Mohegan has appointed a pair of key executives to the group's Incheon, South Korea-based INSPIRE resort.
Chen Si has joined the company as President of Mohegan INSPIRE, while Wade Howk joins as Chief Operating Officer, as the operator aims to establish the venue as a "leading integrated resort".
"With Mohegan INSPIRE, we are expanding our horizons beyond what we once thought possible," said Ray Pineault, President and Chief Executive Officer at Mohegan.
"Mohegan's move into the global market is not just about growth, but also about sharing our legacy and spirit with the world.
"Our future is bright, and I look forward to embracing this next chapter alongside Chen Si and Wade Howk."
Si will gain responsibility for guiding strategic planning and operational results, building on past experience build up at the likes of McKinsey and Las Vegas Sands.
His main duties, the company noted, will comprise overseeing budget and business plans to ensure the company's vision is implemented at all levels, as well as leading performance measurement and improvement efforts.
"I am honoured to be stepping into this role as President of Mohegan INSPIRE," he said. "As we begin this next venture for the Mohegan brand in South Korea, I am motivated by the promise of innovation, rich cultural exchange and strengthened partnerships.
"This is an exhilarating new chapter for the brand, and I'm committed to steering Mohegan toward a future filled with inspiration and growth."
Howk will serve as the second in command at the property, with primary responsibilities including leading, engaging, and developing direct reports to ensure smooth operations, creating an exceptional guest experience, maintaining a positive organisational culture based and establishing relationships with vital stakeholders. He will also work closely with governmental and business partners to coordinate efforts.
Prior to this appointment, he served as Chief Financial Officer and interim President for Hard Rock Casino Cincinnati and Corporate Vice President of Strategy for SeaWorld Parks & Entertainment.
"Mohegan INSPIRE has always stood for innovation, passion and resilience," Howk noted. "I am excited to bring these values to new heights in my new role, ensuring that the brand remains synonymous with the excellence and visionary leadership that our guests have come to know and expect at our properties across the globe."
Mohegan INSPIRE, situated in the IBC area of Incheon International Airport, is set to open the 1A phase in the fourth quarter of 2023, reaching almost 83 per cent in completion of the construction.
This includes three 5-star hotel towers with 1,275 rooms, Korea's first multi-purpose arena with 15,000 seats, convention facility including Korea's largest hotel banquet room, commercial facilities combining shopping, dining and entertainment, a year-round indoor water dome and an outdoor family park.