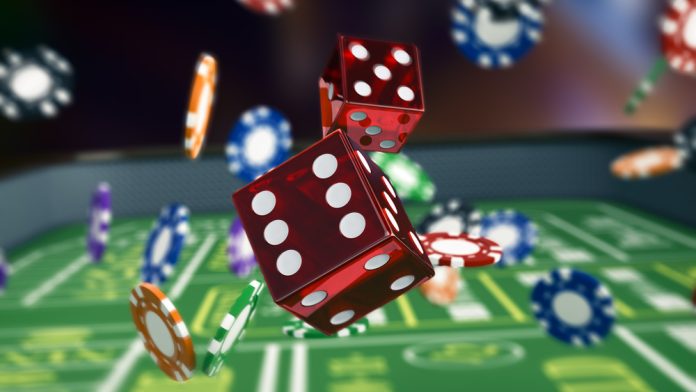 Toronto's Woodbine Casino has been served with a C$80,000 financial penalty by the Registrar of the Alcohol and Gaming Commission of Ontario following allegations of a cheat-at-play and dealer collusion scheme.
Earlier in the year, the Ontario Provincial Police Investigation and Enforcement Bureau, embedded within the AGCO, brought charges against five individuals over claims that an electronic craps dealer was in collusion with these patrons.
Subsequently, a compliance review was conducted by the AGCO's regulatory arm regarding adherence to the Gaming Control Act 1992, which found that the gaming venue had failed to detect or take appropriate action regarding the scheme. This, the AGCO said, included:
Internal financial reports and emails indicating substantial and atypical losses from the electronic craps game over a six-month period of time not being effectively acted upon.
Table games supervisors were often absent from the craps table when suspicious gambling activities occurred.
Video surveillance recordings show that the electronic craps game failed to follow required rules and procedures and lacked effective supervision.
Despite Casino Woodbine previously issued the dealer with seven procedural violations for inappropriately pushing dice to patrons before closing bets, however, the individual was allowed to continue dealing electronic craps.
The facility, which fully cooperated with the regulatory review and committed to addressing deficiencies, was found to have violated multiple sections of the aforementioned Act. Casino Woodbine has the right to appeal.
"Ontario's gaming laws require casino operators to implement effective controls to limit the risk of criminal activity, including cheating and collusion between patrons and casino staff," the AGCO noted.
"In addition to these penalties, the AGCO will continue monitoring to ensure Casino Woodbine appropriately addresses their controls to better detect and prevent casino cheats and dealer collusion."
Last month, the AGCO banned the use of athletes in igaming advertising and marketing material across the Canadian province.
As a result of the amended standards, a prohibition has been placed on registered Ontario operators regarding the usage of athletes, whether active or retired, except for the exclusive purpose of advocating for responsible gambling practices.
In addition, this also restricts the use of celebrities, role models, social media influencers, entertainers, cartoon figures, and symbols that "would likely be expected to appeal to minors"
Apollo Entertainment was also served a notice of monetary penalty totalling C$100,000 for alleged responsible gambling failures.