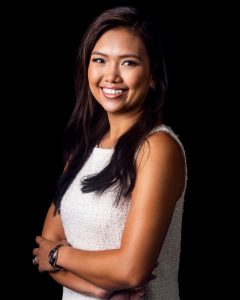 With a population of more than 125 million people, Japan is arguably in a very strong position to become one of the largest gaming markets in the world.
Data has suggested that many bettors have shown a penchant for pachinko, but in Yolo Group's view, Japanese bettors are also showing a preference for online casino. So it's no surprise that this market has become a strong focus for Bitcasino.
In part two of a discussion with SBC Media, Head of Bitcasino Jacqueline Neo shares her views on why the brand has shifted its attention towards the Japanese market as she outlines some of the key challenges with the region.
First mover advantage
For Bitcasino, Japan has "always been a big focus". But as of late, the casino operator has chosen to double down on the region as it continues to solidify its position within the Asian market.
She said: "Japan has always been an important market for Yolo Group. We have built a strong reputation there, together with good partners.
"This is more of ensuring our presence in the minds of our customers do not get eroded with greater competition, and that we continue to be the leading crypto casino brand in the minds of our Japanese customers."
From its experience in the market, Bitcasino has found that players have particularly enjoyed live games such as Baccarat, and in particular Squeeze Baccarat.
However, an obvious player favourite that has emerged has been slots with players having a penchant for classics such as fruit slots.
Neo told SBC Media that Bitcasino finds itself in the fortunate position of having a first-mover advantage in Japan which has helped the brand to build trust with players.
"Japan represents a very important market that we believe has immense potential. We have been a pioneer in the region, we have a first-mover advantage. We have built on that to maintain our stronghold to become a true leader in this region," she said.
According to Neo, being one of the first crypto casinos to enter the Japanese market has meant that players not only recognise the brand but also trust its platform.
This has helped the brand to not only differentiate itself from competitors that are "just starting to dip their toes into the market" but to also help build an established player base. In the long-run, this has a positive impact on player engagement and retention.
Neo added: "Security and trust is something that Japanese players prioritise and we're delivering that. Trust and security is also incredibly important for crypto players in general.
"Our brand's reputation and trust among customers have played a crucial role in establishing a lasting presence in the Japanese market."
A lucrative opportunity
Japan isn't the only Asian market that has caught Bitcasino's attention. While the nation remains a "central priority", the casino operator has also identified a number of opportunities in its near neighbours.
Neo continued: "We are also exploring opportunities in neighbouring countries like South Korea, where we witness encouraging growth. Additionally, we are keeping a close eye on Southeast Asian countries which offer potential avenues for expansion.
"Our commitment to inclusivity is evident through the provision of various languages on our platform. Our dedicated Japan team is at the forefront of achieving this, driving our efforts to capitalise on this lucrative market while strategically exploring growth prospects in adjacent regions."
Bringing VIP to Japan
Something that was particularly evident was Bitcasino's focus upon VIP experiences and the development of a crypto-led brand. And this is something that the operator is striving for in 2023 and beyond.
One way that Bitcasino aims to achieve this is by creating a more customisable, player-centric platform that rewards players "based on their turnover". This is where a shiny new loyalty programme comes into play.
As the name suggests, a loyalty programme incentivises players to come back to a particular gambling site by offering rewards such as free-spins, bonuses and possibly even cashback.
Bitcasino wants to avoid a strategy of offering every player similar rewards, and instead has been carrying out extensive research to understand "precisely what players prefer" and tailor the loyalty programme accordingly.
"Transparency and simplicity are vital to our players, and we have realised the importance of clearly communicating the rewards based on their turnover.
"The revamp of our loyalty programme is a significant undertaking, and we are committed to making it a seamless and fast system that players can easily comprehend, especially during challenging moments. This revamp is a major focus for us this year, and we're excited about the positive impact it will have on our players' experience."
Bitcasino will complement its new-look loyalty programme with a "Refer a Friend" feature which Neo is confident will further engage players.
She continued: "VIPs hold our brand in high regard, and we see this as a fantastic opportunity to leverage word-of-mouth marketing and expand our brand's reach based on the referrals' turnover."
"As we continue to innovate and improve our offerings, the loyalty programme and 'Refer a Friend' feature represent integral components of our strategy to foster stronger player engagement and loyalty."
Decentralisation
As the conversation focused heavily around VIPs, the idea of decentralisation cropped up – something that Bitcasino finds itself looking at increasingly more with the development of our own token.
Taking inspiration from the decentralisation of hospitality services achieved by brands such as AirBnB, Neo believes that the development of a BitCasino token will act as a testament to the "trust and reputation" of Bitcasino by creating a more "reliable and secure payment option" for VIP players.
The Head of Bitcasino explained: "This token will allow our super VIPs to hold a stake in the casino, subject to specific requirements and features that ensure they earn this privilege. By owning a stake, they not only enjoy the games and profits but also become brand ambassadors, spreading our casino's reach within their circles.
"This innovative approach aligns with the essence of blockchain technologies, promoting decentralisation and fostering a strong community within our ecosystem."
"As we delve deeper into this venture, we see the growing importance of building communities to enhance customer engagement. We are excited about the potential of this decentralised casino concept, which reflects our commitment to staying at the forefront of the industry's transformative technologies."
Creating a new decentralised payment method sounds like a great idea on paper, but how do you facilitate the exchange of different fiat and cryptocurrencies? Enter Bombay Wallet.
Described as being a cutting-edge solution that empowers our VIPs and players with a seamless and versatile digital wallet", Neo is confident that Bombay Wallet will facilitate new opportunities for its partners, and particularly its VIP playerbase.
She said: "At its core, Bombay Wallet enables effortless exchange between traditional currencies like USD and pounds into crypto, which we think should make everything much more convenient for our VIPs.
"With the Bombay Wallet, users can access a wide array of entertainment-related services, including connecting it to their Bitcasino accounts, creating a unified and hassle-free experience."
The creation of this new product stems from conversations with many of its partners based in Japan, some of whom have posed the question of 'where can I spend my cryptocurrency?'
To answer that question, Neo noted that Bitcasino wanted to create a new, card-like feature that enables users to convert crypto to fiat currency within the same digital wallet, thereby alleviating some of the pain points associated with crypto exchange.
"This approach is a testament to our commitment to staying ahead in the blockchain technology space," Neo added.
"Years of investment and dedication to blockchain technologies have propelled us forward, setting us apart as a leading crypto casino in the industry. Our expertise and experience uniquely position us to cater to the growing demand for decentralised casinos.
"As we look towards the future, I am excited about the boundless potential of our casino, driven by continuous innovation and technological advancements."
You can read part one of Jacqueline Neo's interview HERE