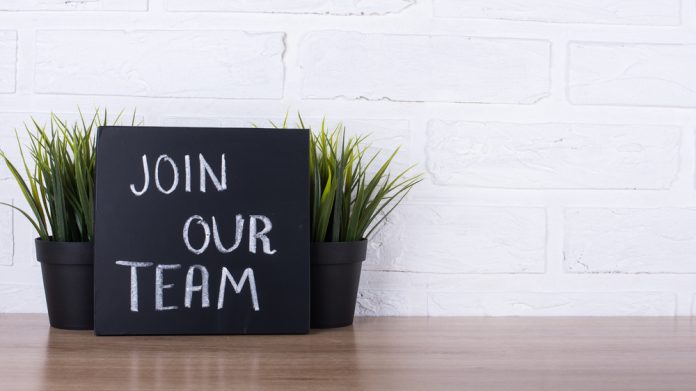 With comings and goings commonplace across the industry, Racecourse Media Group, AXES and Betfred are among those to have bolstered their teams.
Betfred 
Betfred is set to appoint a new Chief Operations Officer, following the announcement by Mark Stebbings that he will depart the UK betting group at the end of this week.
The long-serving employee commented via his LinkedIn account: "After nearly 30 years, I have decided that it is the right time for me to leave Betfred. I am immensely proud to have been part of an incredible growth story."
Reflecting on his three decade long tenure at Betfred, Stebbings acknowledged company founder Fred Done as an "unbelievable mentor," who oversaw his progress and development across key stages of his career to become a company executive.
"Thanks to Fred Done, who has been an unbelievable mentor to me, and for the belief and faith he put in me as I made my way through the ranks from a trainee betting shop manager to group chief operating officer," he added.
SkyCity Entertainment
All approvals have been received by Auckland, New Zealand, headquartered SkyCity Entertainment Group regarding the appointment of Donna Cooper as a Non-Executive Director.
Cooper, who boasts experience of more than 25 years in the financial services industry, where she was most recently CEO of TSB Bank, replaces the retiring Sue Suckling on the board.
SkyCity Chair, Julian Cook, previously said of the appointment: "Donna has extensive experience in the financial services industry, most recently as Chief Executive Officer of TSB Bank Limited where she has led the organisation through material transformation, significant regulatory uplift and growth in residential lending.
"She brings diverse global expertise to the SkyCity Board and experience in building and managing strategic, complex relationships in public and private sectors. We are delighted that she has agreed to join the SkyCity board."
AXES
Jonathan Michaels has been named as a strategic fintech advisor of AXES, where he will design the company's strategy to open up the group's cashless system, applications and players wallet to the banking system and various funding sources.
Upon joining the fintech firm that specialises in the global land-based gaming industry, Michaels has hailed the company "as a diamond-in-the-rough in the US gaming market".
Earle G Hall, President & CEO of AXES, explained: "AXES is the pioneer in cloud-based closed loop cashless. It is time for AXES to embrace open loop strategies to cRacecourse Media Groupreate a seamless experience to import and export funds easily and rapidly into the gaming experience. 
"We are thrilled to appoint such a renowned Industry Fintech expert such as Jonathan to spearhead this initiative.
"Our clients have been cashless for years and they are now telling us the time is right to integrate the open loop into our players wallet to create a frictionless experience from their funds source to their gaming experience. We are so excited that Jonathan is taking the lead as his experience and expertise is unparalleled."
Racecourse Media Group
Scott Smith has been appointed to the role of Non-Executive Director of Racecourse Media Group. He will officially join the group's board on October 1, 2023.
He bring over two decades of experience in financial leadership to the role, with previous roles including Chief Financial Officer stints at the England & Wales Cricket Board and America's Cup, as well as being Finance Director of A1GP World Cup of Motorsport.
Conor Grant, who succeeds Roger Lewis as Chair of the RMG Board on October 1, said: "I am delighted to welcome Scott to the Racecourse Media Group board. Scott's experience of many sectors, especially sport, will help shape our business and ensure we are maximising exposure and returns for our shareholder racecourses – and therefore the sport itself.
"I would also like to take this opportunity to thank and pay tribute to Roger Lewis for such an effective and successful stewardship of RMG. Roger has been on the Board for well over a decade, first as a board member and then Chair, and has been instrumental in the development and success of RMG and its businesses over the last decade or so. We wish him all the very best for the future."