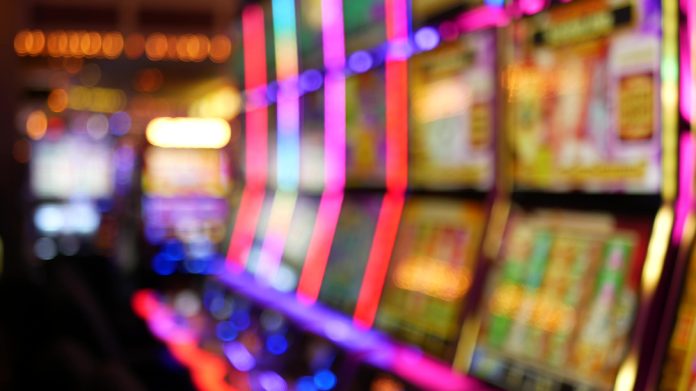 Australia's Alliance for Gambling Reform has called for a fast tracking of heightened protections after it was revealed that gaming machine losses stood at A$14.54bn through the past financial year.
These figures, generated from July 1, 2022, to June 30, 2023, are reported as "easily eclipsing the losses suffered in 2018-19". This came in at A12.78bn during the last full period that was uninterrupted by COVID impacted restrictions.
These latest figures were collected for the Alliance by the Gambling and Social Determinants Unit, School of Public Health and Preventive Medicine at Monash University.
The Nation advocacy organisation is calling on all states to fast-track the introduction of mandatory, precommitment cashless gaming cards.
These have previously been touched upon by the New South Wales Crime Commission as one key step that could reduce gambling harm and curb money laundering.
Pokie losses by state
On a state by state basis, NSW losses stood above the rest at A8.07bn, up 23.7 per cent from 2018/19, however, reform targeting pokies have been on the agenda across the region in recent times.
Compliance efforts concerning the removal of external gambling-related signage is currently ongoing, with additional efforts including a reduction of cash input limits from $5,000 to $500 for all new EGMs from July 1, 2023.
All political donations from clubs involved in gaming will be banned, with the number of EGMs in circulation to be capped. Responsible gaming officers will also be deployed at venues with more than 20 machines and a third-party exclusion register will be expanded across the whole state.
In Queensland, losses increased 33.6 per cent to A$3.24bn, while Victoria, which is also undertaking its own efforts to ramp up protections, saw its figure come in at A$3.24bn, up 12 per cent.
The Australian state of Victoria recently introduced its Gambling Legislation Amendment Bill 2023 to parliament in the latest stage of ongoing efforts to ramp up protections from gambling harms across the region.
Melissa Horne, Minister for Casino, Gaming and Liquor Regulation, put forward the changes, which would enforce mandatory closure periods for pokie spaces across the region.
This would see electronic gaming machine areas of all venues, except casinos, be subjected to a closure period between 4am and 10am every day. This is slated to enter into force during mid-2024.
A further package of reforms was also rolled-out earlier in the year, with the sweeping adjustments being designed "to provide Victorians with the strongest gambling harm protections in the country".
These include mandatory pre-commitment limits and carded play for all electronic gaming machines, capped load up limits of $100, down from $1,000, and a slowing of spin rates to reduce the pace of games
South Australia's losses rose 34.6 per cent, the largest recorded spike, to A917.53m, while Tasmania recorded a 10.5 per cent increase to $189.6m.
Figures were not available for the Australia Capital Territory and Northern Territory, while Western Australia does not have poker machines in pubs and clubs.
Losses causing enormous damage
"Australians already lose more to poker machines per capita than any other country in the world, these staggering new loss figures show an industry that is out of control. And these figures don't even count poker machine losses in our casinos," noted Carol Bennett, CEO of the Alliance for Gambling Reform. 
"These losses cause enormous damage in our communities way beyond financial loss, they include family violence and breakdown and mental and physical health issues. Recent research shows gambling could be responsible for up to 20 per cent of suicides in Australia."
Mandatory pre-verification for all online gambling recently went live in Australia, with every player registering for an account now set to have their age and identity verified by an operator before they can place a wager.