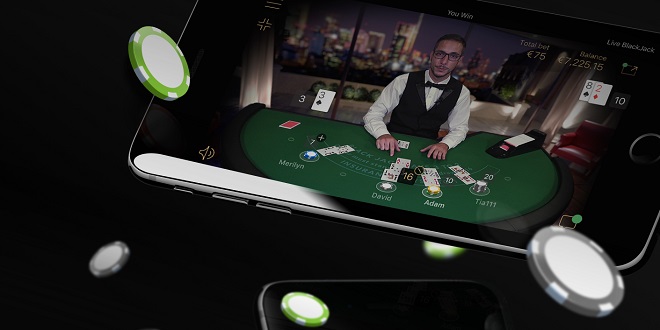 Live casino is a vertical whose popularity is undoubtedly on the up, with more and more online gaming suppliers becoming involved within it.
Fresh off the back of releasing the latest extension to its online offering, Mobile Standard Blackjack, Casino Beats has been talking to Laszlo Keczer, Head of NetEnt Live Production, about what makes a successful live casino product.
Casino Beats: Live casino is a platform increasing in popularity, why do you think this is?
Laszlo Keczer: In recent years, live casino has experienced a strong upward push and it is now firmly among the top igaming products for future growth. The segment is growing with rapid speed year-on-year, which is why it has an important place in NetEnt's gaming portfolio. The most popular games – roulette and blackjack – have been established and successful for a long time, so the main reason behind the increasing popularity is improved technical performance. The driving force is the improved stability – and quality – of the gaming application and streaming. It's not only the most realistic product on the market, but also the most reliable. The live casino offering has reached a point of maturity that allows suppliers to fully focus on creating a first class user experience; to differentiate their product and attract not only land-based, but online players as well.
CB: What does NetEnt offer in its Live Casino that stands it out from the crowd?
LK: NetEnt Live is the players' favourite mobile live casino. We design the games in conjunction with real players to ensure they love playing them, offering industry leading mobile versions of roulette, blackjack and common draw blackjack. Our collaborative approach sees us partner with operators to co-develop customised digital solutions, so they can offer a tailored experience for players in their live casino. We are proud to drive change and innovation in live casino by listening to our customers' real needs. For example, our promotions engine, Live Rewards, is an industry first tool which we developed in cooperation with a selection of Europe's top operators.
CB: What emphasis is placed upon UX in a live casino environment, and how do you ensure people use and stay with the NetEnt offering?
LK: Player experience is the difference between a product's success and failure, especially on mobile. Our mobile game client interfaces benefit from months of design time and user testing before development starts. We place players at the centre of our design process to drive bold innovation while minimising risk. It's a major investment but every hour we spend anchoring features with users helps to boost enjoyment for players and revenues for our operators.
CB: How crucial is interaction between players and dealers/croupiers?
LK: Live casino is the most experiential form of online gaming, because players and dealers create the entertainment experience together. The presence of game presenters adds the "human touch" to this product: no matter how ace your game client or streaming is, at the end of the day the player engagement will be created by the game presenter. This is why we put a strong emphasis on and run continuous training and coaching sessions for our croupiers.
CB: What is the next stage of development for live casino? And are there any new markets in particular being targeted?
LK: When it comes to the "next big thing", we at NetEnt strongly believe that a live casino should strive for an experience that goes beyond what's accessible in a land-based casino. With strong focus on mobile games and customised digital solutions that enrich the player experience, we believe in adding significant incremental value to any operator's gaming portfolio.
With regards to new markets, NetEnt is widely acknowledged as an industry leader and pioneer in the field of regulated markets. The same team drives this initiative for our videoslots, table games and NetEnt Live products, so when NetEnt launches live casino in a new market, it is delivered with maximum impact.