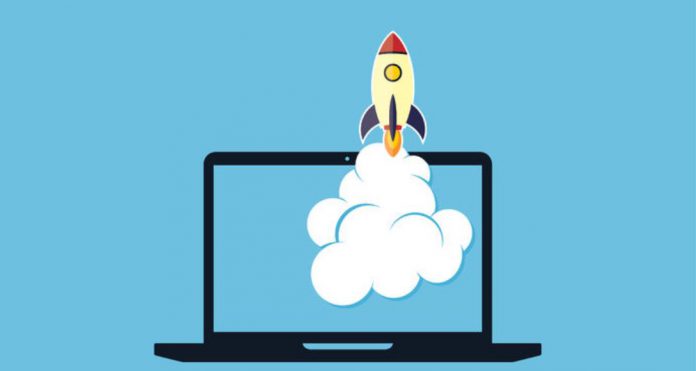 CasinoBeats hears from Andrew Daniels, managing director at digital agency Degree 53, who offers a breakdown of the key stages in launching an online casino or betting site
ONE of the most common challenges for new businesses in the online gambling sector is coming to terms with how the industry works and what resources are required to deliver a robust and successful product.
As a mobile app and website development agency specialising in the gambling industry, at Degree 53 we deal with a range of clients with projects at various stages.
So we thought we'd share a few tips and some of the things that should be taken into consideration by those seeking to create and develop a successful online gambling app or website. Clients come to us for a range of reasons; some to improve or add onto an existing product, while others seek only our industry expertise and strategic advice.
We also receive numerous enquiries from businesses looking to launch their first online gambling apps and websites, which need to be created from scratch, including the entire user experience, design and development.
Remote gambling software licence
The UK gambling industry is highly regulated and there are certain standards any company seeking to operate here needs to meet. One of the requirements is to have a licence to create software – in this case, an app or website.
Whether a site is built it in-house or by commissioning an agency, the developer is required to have a remote gambling software licence to build and adapt it. Some may also be required to have a country-specific licence.
Operators may be required to obtain a licence depending on the gambling product or service in question. So, those thinking of building an online gambling product should enure they and their designated developer are licensed to do so, wherever they are thinking of launching it.
Complying with information security standards
Online gambling products deal with lots of sensitive customer information, such as contact details, bank account information and addresses. It is important that all possible measures to protect this valuable data are in place.
That's why the remote gambling software licence also requires compliance with ISO/IEC 27001 regulations on information security management. This includes following strict data protection processes, such as providing relevant training for all employees, guarding customer data and keeping a log of events and individuals that have access to any such information.
"We often encounter companies seeking to enter the industry with limited knowledge about how it operates. It needs to be understood inside out"
Understanding the gambling sector
We often encounter new companies seeking to enter the gambling industry but that have very limited knowledge about how it operates. It needs to be understood inside out if products and services are to be tailored to target and deliver to the right customers.
There are many factors that need to be taken into consideration, such as bespoke third-party system integrations, compliance regulations, affiliate organisations and knowing how to tackle gambling-specific challenges. For example, it is important to understand how to integrate a back-end system with an affiliate website, payments provider or a live scores module.
There are also trademark laws prohibiting the use of copyrighted team badges or international event images, such as the Olympics, without paying for them. A licence can be acquired or new original visuals created, which we have done for many of our clients. These complex processes require specific technology and knowledge, and we advise businesses to seek help from an experienced developer to tackle this.
Knowing your customer
Before releasing a gambling app or website, it is important to understand the target audience and its behaviour when it comes to online gambling. It is different from going to real-life bookies and casinos. So, being able to identify customers' needs and expectations in an online environment is key to providing a successful product. Extensive market research and analysis will help develop a comprehensive understanding of the demographics, behaviours and preferences.
Gambling operators are also required to perform background checks on anyone who registers to gamble to ensure they are allowed to do so. This requires specific system integration with third-party providers to verify the necessary information.
"Part of knowing your customer expectations is understanding how they are going to use your online gambling product"
Offering relevant UX
Part of knowing your customer expectations is understanding how they are going to use your online gambling product. Whether it's to check football scores, place bets or play poker, it needs to be appropriate for the desired activity and offer a slick user experience to make sure they enjoy it.
For example, sportsbooks can be compared to large e-commerce sites, such as Amazon. There can be thousands of betting markets across a variety of sports. Customers need to be able to quickly and easily access the ones relevant to them. Offering great UX and appealing design consistently will make a product stand out from the competition and help the retention of customers.
Allowing time and budget to market
Building an app or website requires meticulous planning, as there are various factors that might impact the final release date. If thinking about launching an online gambling product for a specific event, such as the Premier League football season, be sure to allow plenty of time and budget for build and any iterations, especially for mobile apps.
Some of our clients aren't always aware that, before they can officially launch an iOS app, it needs to be reviewed by Apple. Sometimes, we encounter rejections and need to make the necessary changes, and then submit the app for approval once again. While we've already noticed a significantly quicker review process with Apple, it's still best to be prepared for this in advance.
Apple's regulations around gambling apps are also strict and it tends to scrutinise them a lot more than a social game or a lifestyle app. Apple requires additional paperwork that proves the gambling app has been tested and the developer has a valid gambling licence to build it. If it spots any inconsistencies, the review process may take longer than expected, so it's also best to make sure new entrants are working with an experienced developer.
Google, on the other hand, doesn't allow gambling apps in its Play store at all, so gaming companies need to distribute Android apps via their own websites. This further impacts any future updates as they won't be pushed via the Play store. We suggest companies developing their own internal process, which then updates the app automatically.
Selecting the best partner
A newcomer to the gambling industry or one that just doesn't have sufficient resources to create a gambling app or website in-house, is advised to partner with an experienced provider, whether it's to help with development, design or consultancy.
Degree 53 has secured the remote gambling software licence to be able to provide digital solutions to the gambling industry, including new businesses entering the market. Our experts have a vast knowledge and experience in working with different gambling systems and can help overcome any challenges when building a new product.
A version of this post is also available via the Degree 53 blog. To learn more, visit the Degree 53 website.