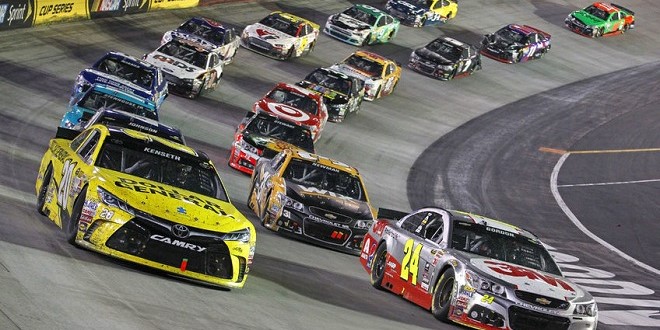 Zynga has signed an extension to its contract with Nascar team Go Fas Racing, under the terms of which it will continue to be primary sponsor for its driver Matt DiBenedetto.
After first aligning with the number 32 Ford for the earlier Cup Series race in Phoenix, the firms poker brand will see its extension cover seven more races in the Monster Energy NASCAR Cup Series 2018 season.
Beginning at the May 19 All-Star Weekend at Charlotte Motor Speedway, the deal will also encompass further races at Pocono, Daytona, Watkins Glen, Bristol, Las Vegas, and the season finale at Homestead
Monty Kerr, senior vice president for Zynga Poker, said: "We are inspired by Matt's fans and excited to join the rally to keep No. 32 in the race.
"Over the past 10 years, Zynga Poker players have shown the same passion and enthusiasm so we're proud to partner with a team that loves their fans as much as we do."
In addition to having Zynga Poker emblazoned on the side of the number 32 car, both parties are to also work together on an integrated social media campaign.
Bringing fans a number of contests and giveaways on its social channels, and creating unique in-app assets to encourage player participation, the aim of which is to support DiBenedetto in his race for the All-Star driver Fan Vote.
Mason St. Hilaire, team manager for Go Fas Racing, commented: "I know we say it a lot, but it really has been a lot of fun working with and getting to know the Zynga Poker team.
"Being able to put together a partnership just two days prior to the Phoenix race in March and to be able to turn it into what it has become today really speaks volumes for how perfect of a partnership this really is. With Zynga Poker's global audience, we're excited to engage a new generation of poker players and introduce them to NASCAR racing."