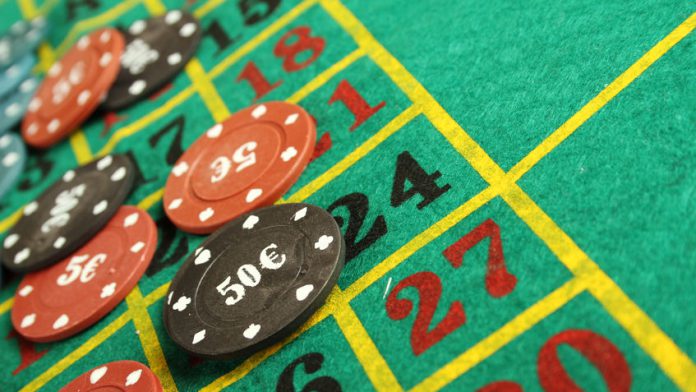 Joonas Karhu, chief business officer, at Bojoko, says online casino affiliates face major challenges but by embracing change can still play a major role in the industry. 
Online casino affiliate marketing is changing. Operators are becoming increasingly nervous about using affiliates to drive traffic to their sites amid on-going regulatory clampdowns, particularly in the UK. In recent months, we have seen the Gambling Commission and the Advertising Standards Authority come down hard on operators and their affiliate partners that are not playing by the rules.
This is not a bad thing; the ultimate goal is to ensure players are properly protected and those that have self-excluded are not marketed to. But some operators have been thoroughly spooked to the point where they have axed their affiliate programmes entirely. Others are really laying down the law with affiliates they believe are taking liberties with their rules and requirements.
That said, affiliate marketing is still a huge traffic generator for online casino operators. Affiliates play a critical role in engaging players, providing them with valuable information and resources, and ultimately matching them with the online casino sites that meet their preferences above all others. Operators simply cannot do this themselves.
Times are changing
Despite this, affiliates must recognise the online casino industry is changing and roll with the evolution. Today, honesty, transparency and trust are key factors players consider when deciding where to play. Most are aware of the tricks of the trade previously used by operators to encourage play, and these tactics no longer work. Instead, integrity and openness are key to connecting with consumers.
Affiliates must reflect this in the content they create for players, the ways in which they market to them and how they funnel them towards online casino sites. They must focus on offering readers high value content that is accurate and unbiased. This includes reviews and guides, as well as information on the various bonuses offered. In this regard, it is important to educate players about wagering requirements and hidden terms and conditions.
How affiliates communicate to players needs to be carefully considered, too. The UK Gambling Commission is really turning the screw on those that send collateral to players that have self-excluded, for example. This means affiliates are having to rethink how – or if – they use tools such as SMS and newsletters to speak to their readers as they have no way of knowing if that player has since opted out.
A powerful combination
The above example shows just how important it is for operators and affiliates to work closely together to ensure regulatory compliance. This is particularly true when it comes to the information published about the operator – games available, payment options, bonuses offered, etc. It needs to be 100% accurate and 100% compliant. To do this, we believe it is important to give operators more control over the content that is published on their behalf.
Here at Bojoko.com, we do just that. We allow operators and game developers to publish their own information to ensure that it is reliable and correct. This includes branding and images, as well as allowing them to post their own bonuses and promotions. Given that regulators say operators are responsible for the content affiliates publish on their behalf, we believe it is only fair they should be able to control what goes live in the first place.
Of course, the role of an affiliate is to be independent and unbiased and to provide players with an honest and transparent picture of what to expect at each site. To ensure that remains, we check that the casinos listing on our site are providing accurate information that is compliant. More importantly, though, we also encourage players to post their own comments and share their experiences and stories. I guess you could say we are the TripAdvisor of the online casino world.
We believe this is the future for online casino affiliates. By working hand in hand with operators and game developers we can, together, mitigate the challenges that regulation presents to us all. Affiliate marketing remains a key acquisition channel for online casino operators, and by embracing "affiliate marketing 2.0" both parties can continue to drive growth in this new era of online casino.