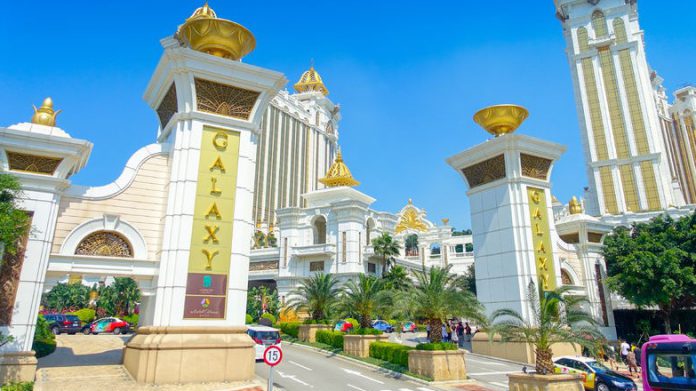 Galaxy Entertainment Group is ramping up its research efforts in Japan, as the company narrows down its options on where to operate on integrated resort, should it be successful in securing a licence from the nation's government.
Speaking to Inside Asian Gaming GEG deputy chairman Francis Lui revealed that requests for information have been submitted to seven cities, namely Nagasaki, Osaka, Tomakomai in Hokkaido, Wakayama, and Yokohama as well as prefectures Aichi and Hokkaido.
Explaining its active roles in the RFI process, Lui stated at a round-table event held in Tokyo: "At the moment we are continuing to study all the cities that are interested to have an IR in Japan.
"We have had our office in Japan for a few years now and have been talking to, listening to, [and] understanding various parts of Japan – how an IR would be able to help the local economy.
"Different cities have different needs or different requirements and preferences. Bigger cities like Osaka and smaller cities like Wakayama – each of them have their own uniqueness and own preferences, which is why we need to understand more before we make a decision."
"We would like to do something else that would be complementary to the city"
Before going on to discuss potential locations in a little more detail, Lui explained that GEG's approach would not be slapdash and that construction would have to compliment its surroundings: "In a city like Osaka, we would not be building a theme park such as a Universal Studios, and we won't be building a baseball park in Osaka either, because we don't want to build facilities that would be competing with existing facilities.
"We would like to do something else that would be complementary to the city and the establishments there. That's why we need to learn what we can do for each city – that's our approach."
With an understanding that any potential winning bid would have to secure partnerships with local companies, Lui explained that, although still undecided, it is very much an avenue GEG is keen to explore: "I think we always need partners and in a country like Japan, we are only a guest of the country so we need local partners to be able to do an IR the right way.
"We are always looking for good, reliable Japanese partners to be helping the consortium … but on a shareholder level it is something we can't answer at the moment because, like in any international practice, we have to decide which partner will do what."
Adding: "I think it is too premature for us to say what we must have. We need to sit down and discuss it pragmatically."
"We are always looking for good, reliable Japanese partners"
Coming off the back of a successful 2018 thus far, one of the primary concerns is public opposition to IR construction, with Lui stressing that there's a need for operators, government and media to work together and educate the public on what it represents.
It is widely expected that the first IR's are to open their doors in either 2024 or 2025, with an oversight body handling casino regulation set to be established in the summer of 2019.
Following that, local governments interested in hosting an IR are to select operators by the close of next year, before central government chooses the winners and awards the first trio of licenses by the year 2020.
It is hoped that through passing the integrated resorts implementation bill, a greater number of international visitors will be attracted to Japan, helping to achieve the government's objective of attracting 60 million inbound visitors by 2030.