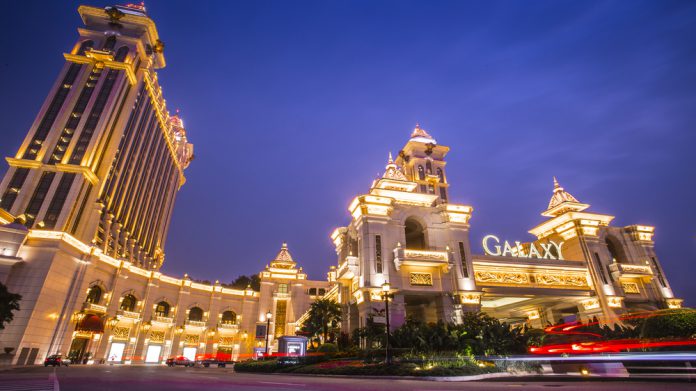 Galaxy Entertainment Group has stressed hope of an influx of international visitors bringing an additional uplift across Macau, with "solid financial results" reported as the year has progressed.
As company construction continues in the autonomous region, driven by non-gaming entities that were praised as "the future of Macau" by Galaxy earlier in the year, Chair Lui Che Woo hailed a recent development as potentially bringing a further uplift.
"We are pleased to see Macau and Hong Kong governments are jointly working to provide easier accessibility between Hong Kong International Airport and Macau," he said.
"Starting from August 30, 2023, Hong Kong-Zhuhai-Macau Bridge operated a through-bus service to and from the Hong Kong International Airport restricted area.
"We believe that this will help the Macau government's initiative of increasing the number of foreign visitors."
This confidence follows a third quarter update that saw revenue reach HK9.65bn (£1.01bn), which is up 374 per cent year-on-year and 11 per cent quarter-on-quarter from HK2bn (£209.73m) and HK8.66bn (£908.1m), respectively.
Delving into this figure a little closer, gaming occupied HK$7.41bn (2022: HK$821m) with non-gaming comprising HK$1.52bn (2021: HK$438m).
On a property-by-property basis, Galaxy Macau took the lion's share of revenue with HK$7.62bn (2022: HK$1bn), with StarWorld Macau coming in at HK$1.22bn (2022: HK$158m). Broadway Macau closed at HK$24m (£2.51m), up 140 per cent YoY and up four per cent YoY.
Group-wide adjusted EBITDA closed the July to September time frame at HK$2.76bn (£289.42m), which represents increases of 576 per cent YoY from HK$ a loss of HK$581m (£60.9m) and a rise of 12 per cent QoQ from HK$2.47bn (£259m).
"From the business revenue perspective, we are very pleased to see a continuing ongoing recovery in both visitor arrivals and associated gaming revenue," the GeG CEO noted.
"For Q3 2023, GEG's mass gaming revenue was approximately 102 per cent when compared to 2019 levels, Galaxy Macau performed even better at 121 per cent of 2019 levels, whilst StarWorld Macau continues to grow and was approximately 71 per cent of 2019 levels."
Adding: "Our balance sheet continued to be solid with total cash and liquid investments of $24.8bn and net cash of $23.3bon.
"Our solid balance sheet and cash flow from operations allows us to return capital to shareholders through dividends, fund our development pipeline and pursue our international expansion ambitions.
"On October 27, 2023, we paid a special dividend of $0.20 per share. These dividends demonstrate our continued confidence in the longer-term outlook of Macau and for the company."