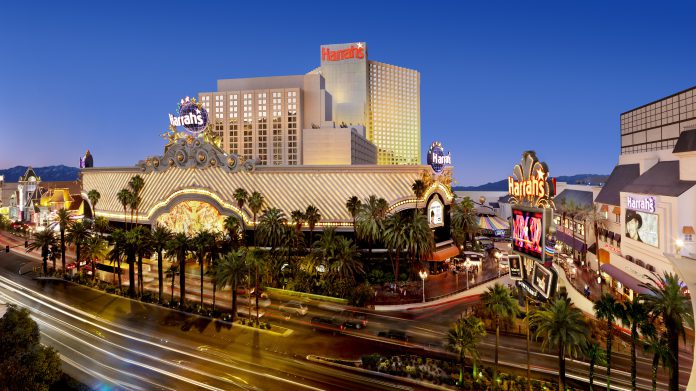 New York headquartered real estate investment trust Vici Properties is toasting huge success, as it lauds a number of significant milestones reached during its first full fiscal year of operation.
The organisation, which owns and operates four "championship-calibre" golf courses alongside its over 20 gaming facilities, praised a number of significant deals sealed towards the culmination of 2018.
A $1bn acquisition of Detroit's Greektown Casino Hotel, in which it secured the land and real estate assets for $700m with Penn National Gaming parting with $300m for operating assets, was added to by a further deal completed alongside Caesars Entertainment, relating to Harrah's Philadelphia Casino and Racetrack.
Reporting its latest set of financial result Vici, who purchased the land and real estate assets of Bossier City, Louisiana, located Margaritaville Resort Casino for $261.1m with Penn again acquiring operating assets for $115m, saw revenues during the fourth quarter of 2018 amount to $226m (2017: $187.6m), including $218.5m of real property revenues compared to $181.3m a year earlier.
On a full year basis this figure stands at $898m, including $870.8m of real property revenues, with net income for Q4 and FY coming to $142.5m (2017: $42.7m) and and $523.6m respectively.
Edward Pitoniak, chief executive officer of Vici Properties, explained, "This quarter marks the end of what has been a monumental first, full fiscal year for Vici Properties. Since formation, we have raised approximately $3.1bn in equity capital to fortify our balance sheet and fund accretive acquisitions.
"We have announced or closed on approximately $2.7bn of transactions adding over $220m in rent accretively, all while preserving the three call option properties for additional future growth.
"We have enhanced our portfolio by increasing our geographic diversity and expanding into top regional urban gaming markets, as well as increasing our footprint on the Las Vegas Strip, a market with some of the most productive real estate in the world. We have also begun to diversify our tenant base by adding Penn National, a best-in-class operator.
"Our balance sheet is in great shape, with one of the lowest leverage levels in the triple net sector, and our strategy and execution have been well received by the capital markets.
"During 2018, we completed our $1.4bn up-sized IPO in February, the fourth largest REIT IPO ever, and then in November 2018 we completed a $725m follow-on equity offering, the largest-ever first follow-on of primary shares by an American REIT.
"We also amended our foundational leases to enhance our organic growth in the near term, while protecting against volatility in our rental income over the long term. The key reason we've been able to accomplish so much in such a short time period, is that we have built one of the most energetic and high-performing management/governance teams in the American REIT sector.
"As we begin 2019, we are well capitalised and excited about our growth prospects and intend to continue to execute on our goal of delivering consistent and strong total returns to our common stockholders."