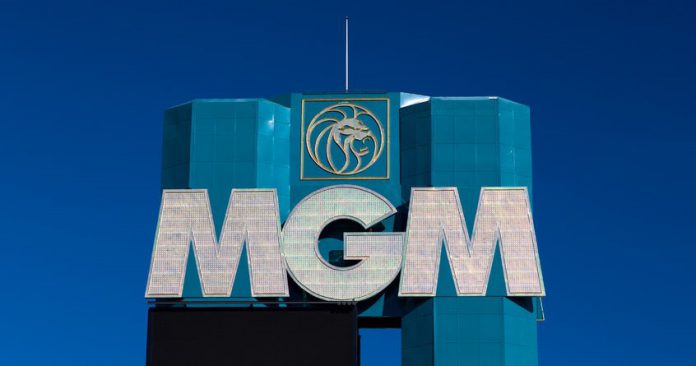 MGM Resorts International has strengthened its digital division through the appointment of Atif Rafiq to the position of President of Commercial and Growth.
Rafiq will be tasked with the development and enhancement of the company's customer experiences, business models and revenue streams, including launching digital businesses to further differentiate MGM Resorts.
In the role, he will oversee current revenue streams for MGM Resorts including commercial, digital, sales and marketing. Part of the job will include unifying the revenue streams under an umbrella strategy, allowing for efficient, nimble and innovative growth.
Described by MGM Resorts as a "respected leader in digital business and company-wide transformation", Rafiq will be reporting to CEO Jim Murren.
"MGM Resorts is on a clear path toward growing the customer experience and digital transformation, and Atif is the right leader at the right time," said Murren.
"We conducted an exhaustive search knowing we needed to find someone with not only digital transformation experience, but also a business leader with proven ability to translate emerging consumer behavior into strategy and revenue growth. Atif brings all of these skills to the table."
As the first Chief Digital Officer in the Fortune 100, Rafiq oversaw one of the largest digital transformations in the world at McDonald's Corporation. In less than five years, his initiatives went from idea to global rollout becoming one of the main revenue growth drivers for the company.
He joins MGM Resorts from Volvo Cars, where he led strategic initiatives to embrace business model change through digital subscriptions, developed direct-to-consumer relationships, introduced a wave of connectivity services for cars and created partnerships with tech giants.
"MGM Resorts sits at a unique intersection between hospitality and huge consumer appetite for experiences," commented Rafiq.
"More and more, consumers gravitate toward experiences that entertain, delight, sustain, build treasured memories and create lasting connections. MGM has the assets, scale advantage and strong brand to grow and deepen its customer relationships taking aim at such opportunities.
"The building blocks of digitization – user experience, design and technology – have been harnessed by companies like Airbnb, WeWork and Uber to revolutionize their spaces.
"We need to obsess over changing consumer behaviors within our sights, and use these same building blocks to grow in new ways. I look forward to partnering with the executive team to bring this ambition to life."