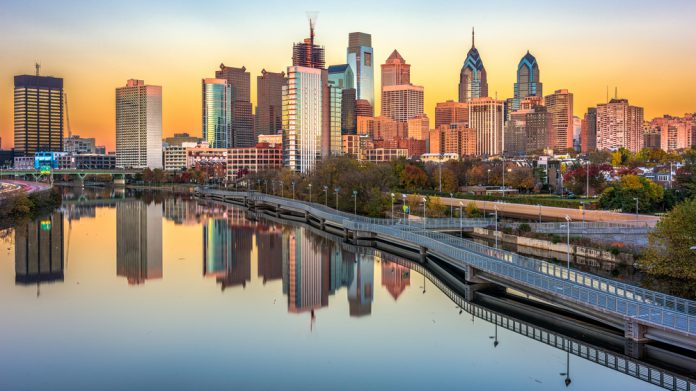 The National Collegiate Athletic Association's annual March Madness basketball tournament, in addition to sportsbook debuts at Valley Forge Casino and Valley Forge Turf Club, have been lauded by PlayPennsylvania.com, as the Keystone State set revenue records.
Analysts state that the region is emerging as the US' third largest market, with its $44.5m handle for March representing the most in a single month outside of the country's two legal sports betting hotbeds of Nevada and New Jersey.
Pennsylvania's betting haul during the month was up 41 per cent from $31.5m in February and $32m for January, generating $5.5m in revenue, rising from $1.9m and $2.6m respectively.
Through the bumper month state coffers were also boosted via a $2m injection, a significant rise from the previous month's $700,854.
Jessica Welman, sports betting analyst for PlayPennsylvania.com, commented: "The legal sports betting market in Pennsylvania has seemingly limitless potential, and March was a significant step forward.
"The FanDuel sportsbook at Valley Forge Casino, and the new sportsbook at the Valley Forge Turf Club, were welcome additions to the market. And those openings show operators are bullish on Pennsylvania."
It was noted however that Pennsylvania still has a way to go to catch its neighbouring New Jersey, whose own March Madness surge saw bets of $372.5m accepted during the month, generating $31.7m in revenue.
Of this first figure though, just $74.2m was placed at retail sportsbooks, with online sports betting, which Pennsylvania is slated to launch this summer, set to be instrumental in further advancement.
"The growth of Pennsylvania's market is stunted without online sports betting," proclaimed Dustin Gouker, lead analyst for PlayPennsylvania.com. "Online bets account for about 80 percent of New Jersey's handle.
"When the time comes that online bets are legalised and regulated in Pennsylvania, then the industry will be poised to challenge larger markets for supremacy."
Pittsburgh's Rivers Casino remained market leader for the month, attracting $11.9m in March bets, up 47 per cent from $8.1m in February, bringing $1.3m in revenue, increasing 114 per cent from $627,521 the previous month.
It has been warned however that the Rush Street and Kambi powered offering could be set for added competition, Welman added: "With a monopoly of the Pittsburgh market, Rivers Casino will continue to tally impressive retail numbers, even while Philadelphia as a market claims the lion's share of bets.
"But the FanDuel brand has proven powerful in New Jersey, dominating the retail and online market. And FanDuel will likely make a significant impact on the Pennsylvania market, too."