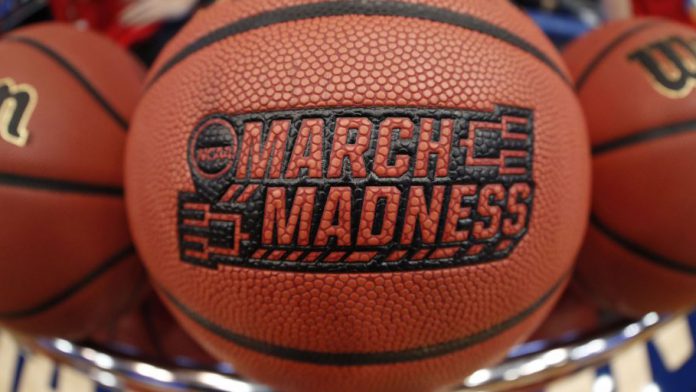 The NCAA's March Madness men's basketball tournament provided a major boost for New Jersey's online and retail sportsbooks, with record win coupled with near-record monthly handle.
Accepting $372.5m in bets, just short of the £385.3m in January, the Garden State's sportsbooks have now welcomed $2.3bn in wagers since legalisation in June of last year.
Revenue for the month rose to $31.7m, a 150 per cent leap from £12.7m the previous month, with the FanDuel offering at Meadowlands racetrack keeping its market leader status with $17.5m in revenue, over double February's $8m.
Of Atlantic City's land-based establishments, it's the DraftKings fueled Resorts Digital that came out on top, rising from $3.7m to $7.2m month-to-month.
Dustin Gouker, lead sports betting analyst for PlayNJ.com, explained: "The first week of March Madness generated more action than the Super Bowl, and even the first four games attracted enough betting to rival a busy weekend of NFL regular season football.
"That is unquestionably a massive success and shows clearly the importance of college basketball to the Northeast's legal sports betting markets."
Adding: "Online sports betting will continue to drive the market, and product innovations will likely bear much more fruit in the near future.
"New Jersey's sportsbooks already offer the most advanced online product of any legal sports betting jurisdiction, and bettors have continually responded."
Land-based entities continue to contribute the lion's share of the state's overall revenue, seeing a 15.7 per cent increase to $223.1m (2018: $192.9), nudging total gaming win to $293.9m, a 34.5 per cent rise from $218.4m.
Borgata continued its dominant position with $59.4m, a 1.4 per cent drop year-on-year from $60.2m, with the region two newest entries Hard Rock and Ocean Resort seeing growth from the previous month as they brought in $24.5m and $15.1m respectively.
New Jersey's igaming offering also continued to undergo impressive growth, seeing a 53 per cent surge for the month to $39.1m (2018: $25.5m).
It's the Golden Nugget that retains its position on top spot via a 64.4 per cent yoy rise to $14.2m (2018: $8.6m), ahead of Resorts Digital for the second straight month, whose figure finished at $8.4m, a significant jump from 2018's $4.2m.