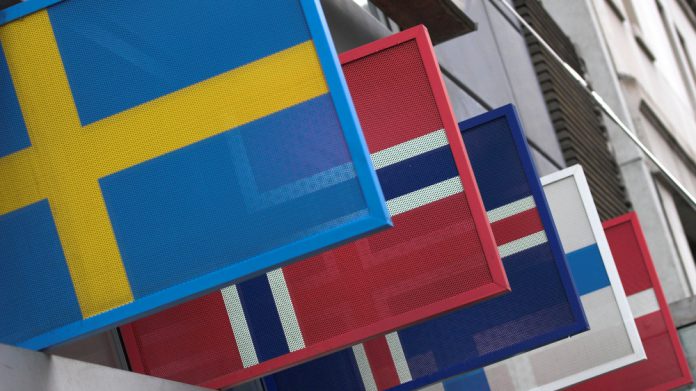 Casino content developer NetEnt has aligned a 2.8 per cent drop in first quarter revenues due to the Nordic markets, and Sweden in particular, which "accounted for almost the entire slowdown".
The company, which also secured significant US moves after obtaining the green light to deliver games in Pennsylvania, securing a permanent New Jersey licence and signing a customer agreement with Parx Casino in the former, saw its Q1 revenues come in at SEK 418m (£344.1m), contrasted to SEK 430m (£354m) the previous year.
Stressing that investments in new games, live casino and new functionality for customers and players places the company in a "good position to defend and, longer-term, increase our market shares," EBITDA for the January to March period reached SEK 196m (£161.3m) from SEK 182m (£149.8m).
Signing eight new customer agreements during the quarter, as compared to six, operating profit also saw a 5.9 per cent dip to SEK 126m (£103.7m) compared to SEK 134m (£110.3m) compared to 2018.
Commenting on the performance, Therese Hillman, group CEO of NetEnt, commented on the organisations Nordic performance, as well as taking a closer look at Sweden: "In the first quarter, NetEnt's total revenues decreased by 2.8 percent (-7 per cent in euro) compared to the corresponding period in the previous year.
"The Nordic countries accounted for almost the entire slowdown, mainly due to lower volumes in Sweden as the new regulation was introduced at the start of the year. The new rules have impacted our customers and players to an extent that we had not foreseen, and the combined effect of fewer players and lower average revenue per user has led to a weak start on the new regulated market.
"As expected, the new gaming tax lowered our revenues by about 2 per cent in the period. Around 50 percent of total revenues came from locally regulated markets, and excluding Sweden, our revenues in these markets grew by about five percent in the quarter.
"This occurred despite a backdrop of some market weakness in Italy, caused by changes in regulation regarding marketing and gaming taxes. In the second quarter, we are set to launch our games with the Finnish state-controlled operator Veikkaus, and to distribute more games to Norsk Tipping in Norway."
Before giving a brief US insight: "In the US, we see continuing strong growth in New Jersey, a market that still has much lower online penetration than the Nordic markets and hence the potential to grow for many years to come. For Pennsylvania, the latest estimate is that the market will open in July."
Furthermore, NetEnt has also vowed to stick to its previous plan of new game releases during 2019, as it was revealed that Scudamore's Super Stakes, which debuted in March, has been one of its most successful new titles released in the UK: "The new organisation is in place since the start of the year, and we keep working to improve the efficiency and speed of our product development.
"The plan to release 30 – 35 new games this year remains and we continue to develop our new initiatives within affiliate marketing and social casino, which supports our strategy to move closer to the players and should generate new revenues over time."