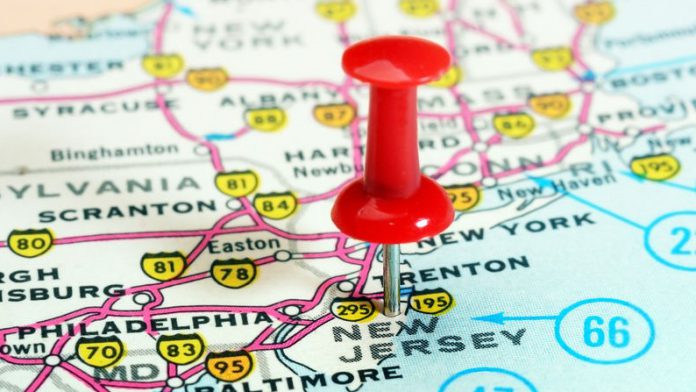 Sports betting continues to alter the igaming landscape in New Jersey, with Resorts Digital reporting a 229.5 per cent jump in total gaming revenue in April, as reported by the state's Division of Gaming Enforcement.
The growth for Resorts Digital was significantly enhanced by the introduction of sports wagering, which generated $4.8, while online gaming jumped to $7.1m, a 97.6 per cent boost on 2018's $3.6m figure.
The report released by the DGE has indicated that, overall, April's gaming revenue for Atlantic City had jumped by 16.9 per cent to over $250m in comparison to the same period last year. It represents a continuation of growth for Atlantic City in 2019, marking the 11th straight month of year over year growth for the industry.
"The April 2019 DGE numbers are a promising sign of Atlantic City's continued growth as the summer season quickly approaches," said Kevin Ortzman, president of the Casino Association of New Jersey.
"Sports betting without question has provided a major boost to the local economy, and we believe this excitement will translate into increased revenue and tourism throughout the summer."
The initial four months of the year have seen online casinos and poker generate $141.1 million in gross revenue, which is up 52.4% from the $92.6 million generated through the first four months of 2018.
"Before online sports betting was legalized, it was thought that the growth of online casinos would begin to tail off," said Steve Ruddock, lead online gambling analyst for PlayNJ.com.
"The effect of online sports betting has been profound. It infused new energy in gamblers and new investment into online casinos. Because of that growth has actually accelerated significantly."
Resorts received the biggest hit, with their casino win dropping 25.7 per cent from $17.2m to $12.8m compared to April 2018. Meanwhile Golden Nugget and Caesars also took a hit with their casino win, noting drops of 23.4 and 24 per cent respectively.
Golden Nugget has seen a large jump in its online gaming division, however, with a 70.3 per cent increase from $8.1m up to $13.9m.
"Atlantic City was a key factor in New Jersey's tourism boom in 2018, attracting new visitors to the Garden State," said Debra P. DiLorenzo, president & CEO at Chamber of Commerce Southern New Jersey.
"The passage of sports wagering helped create new jobs, generated economic growth and provided an important boost to the casino industry.  As we ready for the 2019 tourism season to begin, we are confident that Atlantic City will continue to thrive and grow."