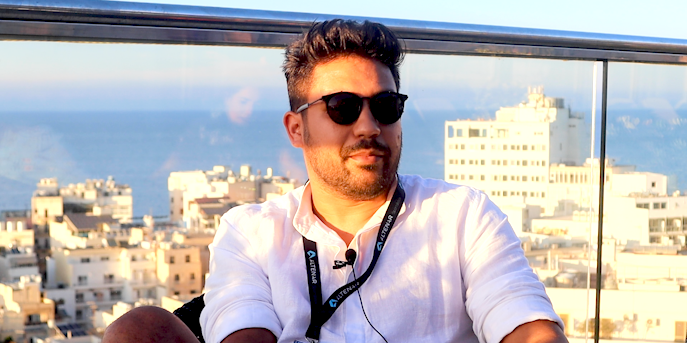 Following a highly successful first staging in 2019, the second edition of CasinoBeats Malta will expand to a full two-day event in March, packed with high-quality content and networking opportunities.
Jeff Letlat, CEO at BOSS Gaming Solutions, attended the previous CasinoBeats event as an official sponsor for SBC back in June.
"It has been very important from the business perspective" Letlat commented. "Resources from networking, from also pushing BOSS Gaming as a name. We are exactly in the right position and in the right time," he continued.
While continuing to touch on his experience at CasinoBeats Malta, Letlat expressed BOSS Gaming's enjoyment of being an official SBC sponsor for the event: "We think SBC are doing great, it has been a very great experience with SBC so far.
"It is not the first time we are doing such things, such as the online banners etc, so we have a very big demand coming from you guys. We are extremely happy as a sponsor."
The latest CasinoBeats Malta event, which will be a four-track conference and two-day exhibition will take place at the Intercontinental Malta in St Julian's on March 25/26, 2020.
The event will bring together 1,500 senior-level attendees from operators, suppliers and regulators, joined by a carefully curated host of sector visionaries to discuss the challenges and opportunities facing the online casino industry.
Stewart Darkin, managing director of CasinoBeats, said: "It was our pleasure to welcome BOSS. Gaming as a sponsor of the inaugural CasinoBeats Malta. It is an exciting time for Jeff and the team at BOSS as the company continues to evolve and make its mark.
"The timing for CasinoBeats Malta, as we are to grow and look to a bright future, was ideal and we look forward to working with BOSS again as the two brands grow together."
You can see our chat with Jeff Letlat at our previous CasinoBeats Malta below.
Learn more about CasinoBeats Malta and make the most of our early bird discount (saving €150) HERE. 
To inquire about exhibition and sponsorship opportunities at CasinoBeats Malta, please contact [email protected].