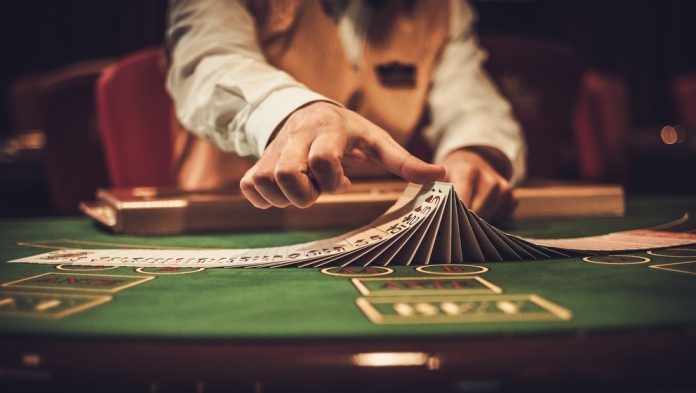 Following the publication of GambleAware's quarterly Briefing Note, the group reports that 350,000 11 to 16-year-olds have been reported to have spent their own money on gambling in the last week.
In the analysis, it explains that official statistics estimate that two million adults are experiencing 'some level' of gambling harm, including 340,000 'problem gamblers'. It goes on to state that overall, 1.7 per cent of 11-16 year-olds are classified as 'problem gamblers'; and a further 2.7 per cent are 'at risk'.
The Briefing Note is designed to highlight the work GambleAware is undertaking in partnership with a wide range of organisations, to help keep people safe from gambling harms. It is updated every three months to inform a wide range of organisations about the charity's ongoing work.
The first ever Treatment Needs and Gap Analysis for Great Britain has found that one in two people with gambling disorders have not accessed any treatment or support, and highlights barriers to accessing treatment and support, including a lack of awareness of available services, social stigma, and a reluctance to admit gambling problems.
Referred to as the 'hidden addiction', the report highlights that outward signs of gambling disorder often go unnoticed by family and friends, and are also largely 'hidden' from policymakers along with health and advice professionals. 
In the report, GambleAware highlights that gambling harms are 'best understood' as matters of health and wellbeing, and keeping people safe requires a public health response which includes primary prevention, secondary preventions and tertiary prevention.
Addressing the issue, GambleAware stated that effective prevention of gambling harms requires a coherent and co-ordinated 'whole systems approach' which involves partnership with the NHS, public health agencies, local authorities and voluntary sector organisations to ensure appropriate referral routes and care pathways.
GambleAware went on to highlight the public health campaigns produced by the charity to help support local services and raise awareness and behaviour change campaigns, such as Bet Regret.
It emphasised that the aforementioned campaign reached two million men aged 16-34 with high campaign recognition against those at risk who rate the campaign as engaging and relevant with a strong message outtake.
Furthermore, 81 per cent of the Bet Regret campaign audience agreed that BeGambleAware.org does a 'good job' at providing useful information about gambling. 
Looking to the near future, the note took into consideration the recent pledge of up to £100m from the gambling industry to fund treatment services for people experiencing gambling harm. Moreover, it highlights that a new five-year strategy will be published in March 2021.