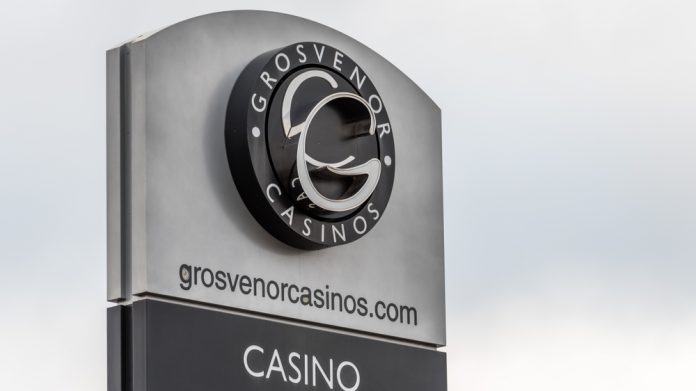 Rank Group has extended its partnership with Carers Trust, strengthening its financial support for unpaid carers across the UK.
The partnership, which has been extended until 2021, was initially signed in February 2014 and has already raised £2.6m for the charity, with the money raised benefiting over 12,000 unpaid carers.
Funds raised for the charity have been used to deliver support for unpaid carers which are providing round-the-clock care for members of their families experiencing long-term illness, disabilities, poor mental health or substance addiction.
It offers additional funds for essential household items, as well as funding hospital visits which may have otherwise been unaffordable.
Rank chief executive, John O'Reilly, said: "I am really pleased with the fantastic support that Rank's colleagues and customers have shown Carers Trust over the last year. It's extraordinary to see that, despite the difficulties we've faced over the last five months with our Mecca and Grosvenor venues closed and over 7,000 colleagues having to be on furlough, we have continued with our efforts to raise money and have now topped £300,000 this year. This is an outstanding amount of which everyone should be very proud.
"There has never been a more important time to be raising money to support carers and the amazing work of the Carers Trust.
"We are committed to continuing this high level of support with our colleagues across the Group inventing ever more ingenious ways of raising money for this marvellous charity. Thank you to all our colleagues and our customers for your amazing efforts and long may it continue."
Over the last 12 months, Rank employees have raised over £300,000. In addition, Meccabingo.com has increased its contribution to Carers Trust, raising over £77,500 since April 2020.
Earlier this year, Rank also donated its sponsorship of Ipswich Town FC to the charity for the 2020/21 season.
Welcoming Rank's extension of the partnership, Carers Trust's CEO, Gareth Howells, said: "This is fantastic news for Carers Trust and all the unpaid carers across the UK we are working with to make their caring responsibilities more manageable.
"On behalf of those unpaid carers, and everyone at Carers Trust, I'd like to offer our heartfelt thanks to Rank's employees and customers for all their generosity and tireless commitment to going the extra mile to support unpaid carers.
"And coming as it does within the context of a global pandemic and an increasingly challenging funding environment, today's announcement could not be more timely. Such sustained support for unpaid carers is also particularly important given the UK's ageing population and the increasing pressure being put on health and social care budgets."