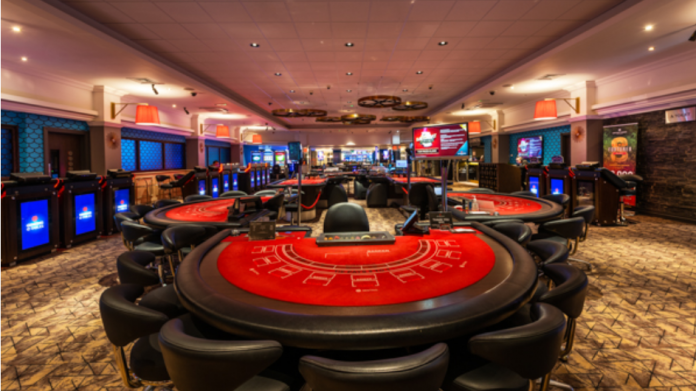 The Betting and Gaming Council has called the imposition of further restrictions upon Scotland's hospitality sector "a huge blow," but welcomes the extra financial help and calls on the government to ensure it goes to those businesses that need it most.
The new temporary measures will see casinos and bingo halls form part of a multitude of businesses to close across Scotland's central belt, focusing on five health board areas of Ayrshire & Arran, Forth Valley, Greater Glasgow & Clyde, Lanarkshire, and Lothian.
Coming into force from 18:00 and running until Friday 25 October, all pubs and restaurants will also be closed across the aforementioned regions, with those establishments across the remainder of the country only able to serve alcohol outdoors.
Further restrictions across Scotland's central belt include permitting specific life events, such as weddings and funerals, to continue with alcohol with current meeting rules, cafés (unlicensed premises) which don't have an alcohol licence being able to open between 6am and 6pm, no adult contact sports or training, except professional sports, indoor or outdoor and no outdoor live events.
The move comes as Scotland recorded more than 1,000 new positive test results in a single day, with the new restrictions backed by a new £40m support fund
A spokesperson for the Betting and Gaming Council said of the announcement: "This news will come as a huge blow to casinos in Scotland, which only reopened their doors in August and who have been trying to rebuild their businesses since then.
"However, we welcome the First Minister's announcement of financial help for the hospitality sector, and call on the Scottish Government to ensure it gets to the businesses that need it most – including casinos – as quickly as possible."
Yesterday, First Minister Nicola Sturgeon told parliament that actions are needed now to prevent a return to the peak level of infections experienced in spring by the end of this month
"While there are significant restrictions still in place – and they are hard and painful – we are living much more freely now than in the spring and early summer," she said.
"We are determined – if at all possible – that this will continue to be the case. We are not going back into lockdown today. We are not closing schools. We are not halting the remobilisation of the NHS for non-COVID care. And we are not asking people to stay at home.
"The need for action is highlighted by today's figures and, more fundamentally, in the evidence paper published today. To try to interrupt this trajectory, we must act now. While the measures will feel like a backward step, they are in the interests of protecting our progress overall.
"It is by taking the tough but necessary action now that we hope to avoid even tougher action in future."
"It is by taking tough but necessary action now that we hope to avoid even tougher action in future."

Today FM @NicolaSturgeon set out new temporary measures to reduce the spread of #coronavirus in Scotland.

Find out more at https://t.co/Fd37ihO7QF. pic.twitter.com/yfdmZFQ3fB

— Scottish Government (@scotgov) October 7, 2020