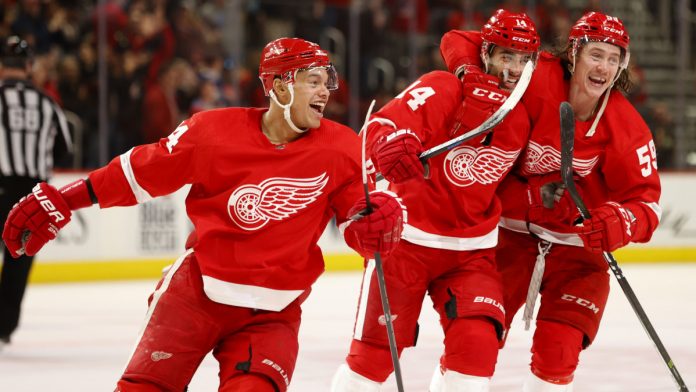 The Detroit Red Wings has extended its strategic partnership with sports betting and gaming platform BetMGM.
As part of the deal, BetMGM's emblem will appear on the ice and around the venue at the National Hockey League outfit's Little Caesars Arena, along with additional exposure via the club's digital channels.
"We're thrilled to expand our relationship with BetMGM. We'll continue to work together to provide innovative and engaging experiences for the fans of Hockeytown," assured Peter Kent, Detroit Red Wings senior vice president of corporate partnerships.
Moreover, the company's Stat Module will also be placed on the District Detroit mobile application, enabling Red Wings fans to access betting odds ahead for next season.
BetMGM chief marketing officer, Matt Prevost, reaffirmed the importance of the unison: "The Red Wings are an iconic part of Michigan and the city of Detroit and have been a great partner to both BetMGM and MGM Resorts.
"Little Caesars Arena is just steps away from the BetMGM Sports Lounge at MGM Grand Detroit, and as BetMGM continues to build its hockey offerings, we look forward to welcoming Red Wings fans before and after games."
MGM Resorts has also expressed its commitment to responsible gambling, unveiling GameSense; a programme developed by the British Columbia Lottery Corporation intended to encourage 'positive, transparent and proactive conversations' with players about betting responsibly.