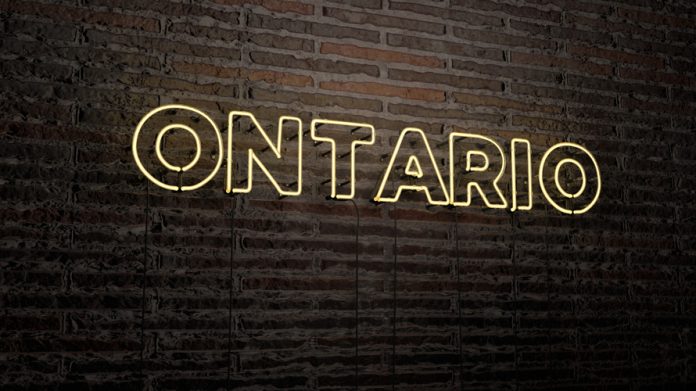 Ontario regions have been placed into a minimum 28-day lockdown, in a move which sees Great Canadian Gaming add yet more properties to its burgeoning list of closures.
As part of the ongoing effort to curb the spread of COVID-19 across the city, certain businesses will be closed and indoor gatherings banned, with the continued opening of schools, child care centres and other key services to the fullest extent possible prioritised.
Based on the latest data, the government has moved the Peel and Toronto regions into lockdown effective today, a move which sees casinos, bingo halls and other gaming establishments close.
Furthermore, personal care services will not be permitted, retail stores will only be allowed to open for curbside pick-up or delivery only, with certain exceptions; restaurants, bars, and food and drink establishments will only be able to provide takeout, no indoor organised public events or social gatherings will take place, except with members of the same household; outdoor organised public events or social gatherings are limited to a maximum of 10 people; and indoor sports and recreational facilities, including pools, will be closed with limited exceptions.
"With the numbers rising rapidly in certain regions, we have to make the tough, but necessary decisions now to protect our hospitals, long-term care and retirement homes, and every person in this province," said Douglas Ford, Ontario premier. 
"We cannot afford a province-wide lockdown, so we are taking preventative action today by moving Toronto and Peel into lockdown level restrictions and other regions into higher levels of restrictions. We need to take decisive action to stop the spread of this deadly virus."
On Friday 20 November, Ontario recorded 1,418 new coronavirus cases, a figure which saw the region's total figure soar beyond the 100,000 barrier since the start of the pandemic.
This latest heightening of restrictions has seen Great Canadian close its Casino Ajax and Great Blue Heron Casino venues, with its Casino New Brunswick facility to also operate with an occupancy limit of 50 people following further heightened mandates.
The company stated: "Great Canadian is committed to providing a safe environment for both its guests and team members and introduced significant health and safety protocols as part of the reopening of the company's properties in Ontario and New Brunswick on September 28, 2020, followed by its properties in Nova Scotia on October 5, 2020.
"Great Canadian will continue to support the efforts of provincial governments, public health authorities, regulators and Crown partners in preventing the spread of COVID-19. Details regarding the reopening of Casino Ajax and Great Blue Heron Casino will be announced at a later date."