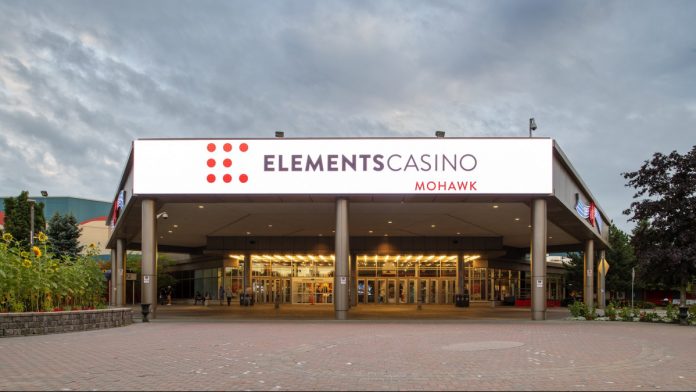 Great Canadian Gaming Corporation has detailed the closure of further casino properties, after the Ontario provincial government takes immediate action to respond to a rapid increase in COVID-19 cases.
After temporarily suspending operations at its Casino Woodbine venue last week, the British Columbia based group also shutdown activity at its Elements Casino Mohawk and Elements Casino Flamboro from Sunday November 15, 2020 at 11:59pm EST.
The closure of two further facilities, which had reopened on September 28, 2020, follows an announcement that certain businesses, such as casinos, will be receiving further restrictions to indoor gathering limits in certain regions.
Offering an update on its operations, the organisation explained: "Great Canadian is committed to providing a safe environment for both its guests and team members and introduced significant health and safety protocols as part of the reopening of the company's properties in Ontario and New Brunswick on September 28, 2020, followed by its properties in Nova Scotia on October 5, 2020.
"Great Canadian will continue to support the efforts of provincial and municipal governments, public health authorities and Crown partners in preventing the spread of COVID-19. Details regarding the reopening of Elements Casino Mohawk and Elements Casino Flamboro will be announced at a later date."
This follows the Ontario Provincial Government introducing a new framework to combat the spread of COVID-19, and which aim to will lower the threshold for weekly incidence rates, positivity rate, effective reproductive number, outbreak trends and the level of community transmission.
This framework categorises public health unit regions into five levels: Green-Prevent, Yellow-Protect, Orange-Restrict, Red-Control, and Lockdown, a measure stipulated as one of a last and urgent resort.
"Our number one priority right now is getting the numbers down and keeping people safe. That's why, on the recommendation of the chief medical officer of health, we're updating the framework with new thresholds so we can slow the spread of this virus," said Douglas Ford, Ontario premier. 
"These adjustments are necessary to respond to the latest evidence we're seeing and we are prepared to make further adjustments as the health experts continue to review the current public health restrictions. We must do whatever it takes to stop our hospitals from being overwhelmed and protect our most vulnerable."
The latest modelling shows that if the number of new cases continues to grow at its current rate, the province could register up to 6,500 new cases per day by mid-December.