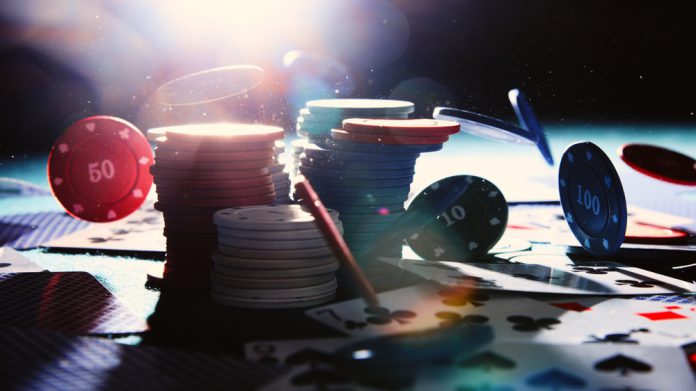 France's online gambling market has continued to bounce back following 2020's unexpected developments, with the country's gambling regulator L'autorité nationale des Jeux lauding a "spectacular recovery" in all gaming segments.
The ANJ notes that "the market even recovered to a level significantly higher than the one before the health crisis," with revenue boosted 17 per cent from 2019's third quarter. Active player accounts also surged 29 per cent.
Following a second quarter marred by a series of sporting postponements and cancellations, the French online market demonstrated a 25 per cent growth from Q2.
Documenting its performance for the first three quarters of the year, turnover of the French online gambling market rose 11 per cent year-on-year to finish up at €1.2bn.
After detailing a skyrocketing online poker ecosystem earlier in the year, "another very significant increase" is reported during Q3 via a 36 per cent revenue rise to €90m. This represents a drop from the €142m recorded during Q2.
Praised as continuing to show "very strong momentum" during the quarter, participation numbers grew 37 per cent as the average spend per player remained at €102.
Looking at the country's online sports betting ecosystem, amounts wagered rose by 49 per cent to reach €1.6bn. This volume of stakes corresponds to the highest amount recorded in a quarter for 10 years.
The segment, which "once again" became the dominant activity in the online gambling market, recorded revenue of €228m as the average spend per player decreased by 22 per cent to €104.
Football became the focal point of bettor's activity, accounting for 64 per cent of total with wagered amounts exceeding €1bn. The Champions League final between Paris Saint-Germain and Bayern Munich saw more than €31m wagered, becoming the second largest single event following the 2018 FIFA World Cup final between France and Croatia.
The nation's horse racing scene also enjoyed a strong quarter, with customers staking €363m, corresponding to the highest amount of stakes recorded in the segment during a quarter.
However, Isabelle Falque-Pierrotin, ANJ chairperson, warned of an expectation that operators will increase player protection measures: "This online gambling market recovery must be accompanied by greater accountability from operators. 
"Indeed, unlike the first lockdown, the sports and horse betting gambling offer is widely available and this situation can constitute a breeding ground for the development of excessive or risky practices for people weakened by this unprecedented context."