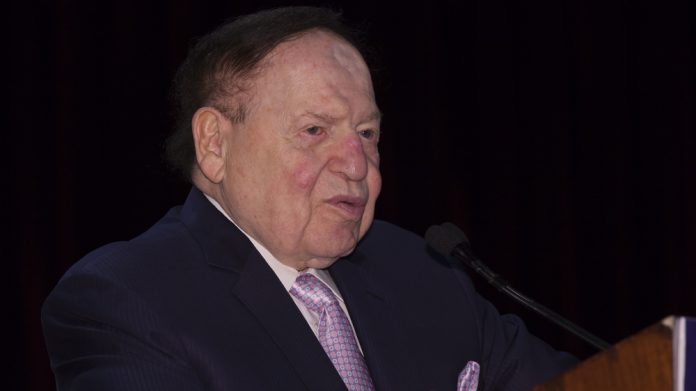 Las Vegas Sands has confirmed the death of company founder and entrepreneur Sheldon Adelson at the age of 87 from complications related to treatment for non-Hodgkin's Lymphoma.
Born to immigrant parents and raised in a poor section of Boston, Adelson went from a teenager selling newspapers on a street corner to becoming one of the world's most successful entrepreneurs. 
The company has praised unquestionable business credentials, saying that "his dedication to philanthropy and commitment to his family will truly be his legacy".
Issuing a statement, the company lauds developments in Las Vegas, Macau and Singapore, saying that his "vision for integrated resorts transformed the industry, changed the trajectory of the company he founded, and reimagined tourism in each of those markets".
The statement elaborates: "Mr Adelson was the first employee of Las Vegas Sands – 'Team Member Number One' he liked to say. Today, more than 50,000 Sands team members have Dr Adelson and the entire Adelson family in their thoughts and prayers and are grateful to have had their lives touched by a true force of nature. 
"When the pandemic disrupted daily routines and dramatically impacted his business, Mr Adelson was adamant that our team members across the globe continue to receive full pay and health care benefits even while the buildings in which they worked were closed.  
"There are countless additional untold stories of his warmth and generosity – efforts for which he never sought recognition or publicity and would only reply with a smile if asked about them". 
A funeral will be held in Israel, the birthplace of Dr Miriam Adelson, with plans for a memorial service held in Las Vegas to be announced at a later date.