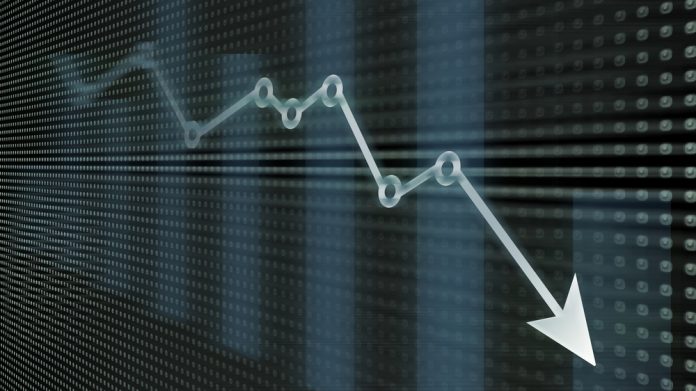 The American Gaming Association has reported that US commercial gaming revenue is down 31.3 per cent to $29.98bn in 2020, the first market contraction since 2014 and the lowest gaming revenue total since 2003.
Despite ending the year with positive momentum in the fourth quarter with a 1.7 per cent increase from the Q3 performance, the $9.19bn in revenue still represents a 17 per cent year-on-year decline.
During the year all 24 commercial gaming states for which full year-over-year comparisons are available saw revenue contract from 2019. 
The AGA reports that the largest of those came in New Mexico (-79 per cent), Michigan (-56 per cent), New York (-57 per cent), and Rhode Island (-51 per cent), reflecting later than average reopening's of state casinos (MI and NY), secondary closures (RI), and closures that persisted from the initial March shuttering (NM).
"COVID-19 devastated our business and the employees and communities across the country that rely on casino gaming's success," said AGA President and CEO Bill Miller. 
"We have persevered by leading responsible reopening efforts, supporting our employees, and extending a hand to our communities. Still, these numbers show the economic realities of COVID-19 and underscore the importance of targeted federal relief and ramped-up vaccine distribution to accelerate gaming's recovery in 2021."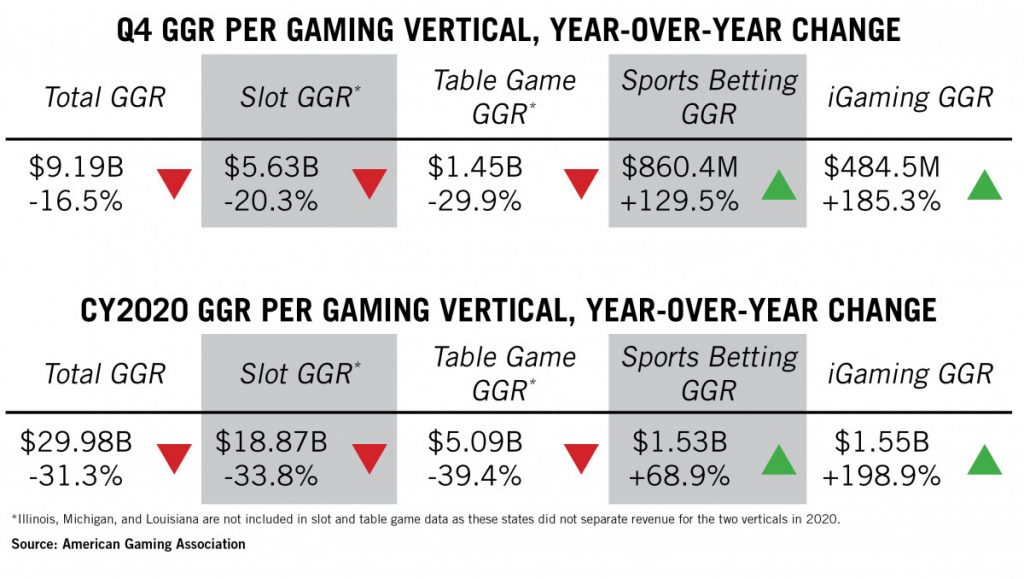 Commercial casinos lost 27 percent of normal operating days throughout 2020 because of mandated COVID-19 closures and, to a lesser degree, disruptions caused by hurricanes along the Gulf Coast. 
Commercial casinos were open, with capacity restrictions, for an estimated 124,882 days in 2020, instead of 170,484 days had the industry not been shuttered.
The vast majority of commercial casinos were open in some capacity in the fourth quarter of 2020, with only seven per cent of normal operating days lost despite a second round of state-wide shutdowns in Michigan, Illinois, Pennsylvania, and Rhode Island. 
This can be compared to ten per cent of normal operating days that were lost in the third quarter, 75 per cent in Q2, and 15 per cent in Q1.
By the end of the year, 37 commercial casinos, or eight per cent of the 469 total, remained shutdown in Louisiana, Nevada, New Mexico, and South Dakota.
"Hospitality and travel have been among the sectors hardest hit by the pandemic. I am encouraged by recent bipartisan momentum on Capitol Hill to support these industries, which are crucial to our nation's full economic recovery," added Miller.
However, gaming's performance in 2020 was buoyed by the growth of new gaming options, with legal sports betting garnering an all-time high of $1.5bn in revenue, up 69 per cent from 2019, and igaming nearly tripling to fall a fraction shy of $1.6bn.