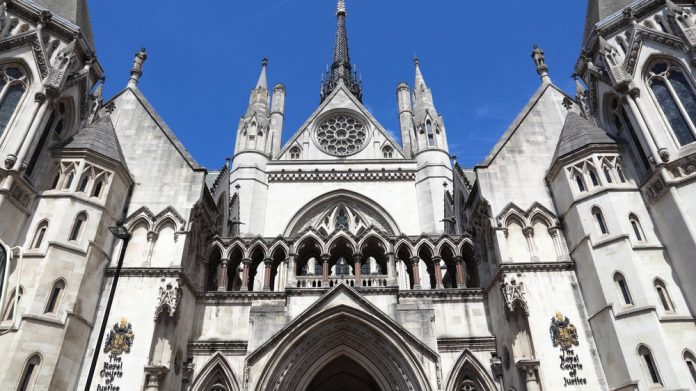 Betfred must pay £1.7m to a Lincolnshire man after High Court Judge Mrs Justice Foster ruled that the company didn't have grounds to withhold a jackpot payment.
Andrew Green won the huge sum playing the Frankie Dettori's Magic Seven Blackjack game via mobile on January 26, 2018, before an alleged software glitch led the gambling firm to withhold payment.
The company claimed that the defect made the game, which was provided by, and was the intellectual property of, Playtech, more likely to pay out higher sums in winnings than intended, and that this was covered in the game's terms and conditions.
However, Justice Foster ruled that "I am of the clear view that these clauses in the terms and conditions are inadequate to exempt Betfred from the obligation to payout on an ostensibly winning bet or series of bets".
Green, whose official winnings was £1,722,500.24, celebrated with family and friends to the tune of £2,500 following the triumph, with Justice Foster stating that when he contacted Betfred they "did not seek at this point to suggest other than that he was a big winner".
After he had initially challenged the decision, Green stated that he was offered £30,000 as a goodwill gesture on the condition that he did not speak about the incident. This offer was later increased to £60,000 – both of which he rejected. 
Following the long-running legal battle, which first entered the High Court in 2019, Green suggested that he wished he'd never won the amount as "it was just making my life a misery". 
In a statement released after the verdict, he said: "Along with my family, I have been through some very low times and become very down. My physical health has also suffered badly, and I sometimes wished I'd never won this money, because it was just making my life a misery.
"But today, I feel like the world has been lifted off my shoulders and I feel so incredibly happy and relieved – for me, my family and my legal team. The champagne can finally come off ice and be savoured."
A Betfred spokesperson later suggested that the company would not be challenging the decision, and apologised to Green for the delay in receiving the money.
"Mr Green won the jackpot three times whilst playing a game provided by one of our third-party suppliers," a Betfred spokesperson said.
"The supplier reported a software problem to us and advised that we should withhold payment.
"However, we will abide by the court's decision and not appeal. We would like to apologise to Mr Green for the delay in receiving his money."