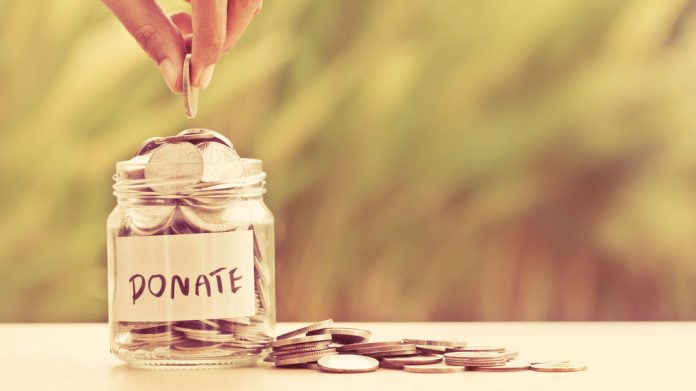 GambleAware has lauded its biggest year-on-year growth in donations, which the charity says is "largely as a result of the commitment by the 'Big Four'".
For the 12 months ending March 31, 2021, GambleAware has revealed that voluntary donations totalled £19.14m, a figure which equates to almost £9m more than the £10.5m figure received during the 2019/20 financial year.
The firm currently asks "all those who profit from gambling in Britain" to donate 0.1 per cent of their annual gross gambling yield. Those with an annual GGY of less than £250,000 per annum are requested to donate a minimum of £250.
This significant YoY rise, says GambleAware, is due, in part, to a commitment from Entain, William Hill, Flutter Entertainment and bet365 to donate £100m over the next five years.
The combined donations received this year by these companies was £15.4m, made up of £763,000 by bet365, Entain's £4,315,250, a £9,324,000 input by Flutter, and £1.04m made in two donations by William Hill.
This increased funding provided by the industry enables GambleAware to continue to improve the services that it funds. It says that all monies will go towards commissioning a coherent, co-ordinated and efficient system of prevention and treatment to keep people across England, Scotland and Wales safe from gambling harms. 
Further industry incumbents which were among the lengthy list of donors were 888 (£50,000), BetVictor (£65,605), Betway (£134,000), Buzz Group (£112,680.43), Camelot UK Lotteries (£425,000), Gamesys (£450,000), Greentube (£60,000), Petfre (Gibraltar) – the owner of Betfred (£215,380.24 in five separate donations), Playtech (£50,000), Tombola (£238,144), and White Hat Gaming (£55,459).
In addition to this core funding, GambleAware also received £8.8m in regulatory settlements, made up of £3m from William Hill and £5.8m by Betway. Additional donations, in the form of unclaimed winnings and credit from dormant accounts, were also received, with £94,328 from LeoVegas the largest. 
Zoë Osmond, CEO of GambleAware, explained: "This growth in donations is the largest we've seen year on year driven largely as a result of the commitment by the "Big Four". 
"This will enable us to continue and expand our work to ensure evidence-informed services are developed according to need within a robust and accountable system. We will shortly be releasing our commissioning strategy which will detail how we plan to use this increased funding to help keep people safe from gambling harms. 
"It is estimated that two million adults in Great Britain are experiencing some level of gambling harm, and research published this year indicated that more than one in three people with a gambling disorder have not accessed any support or treatment. 
"With these donations, we will continue to fund and improve the National Gambling Treatment Service to provide support for those who need it, while working in partnership with many other organisations to increase awareness of support available."