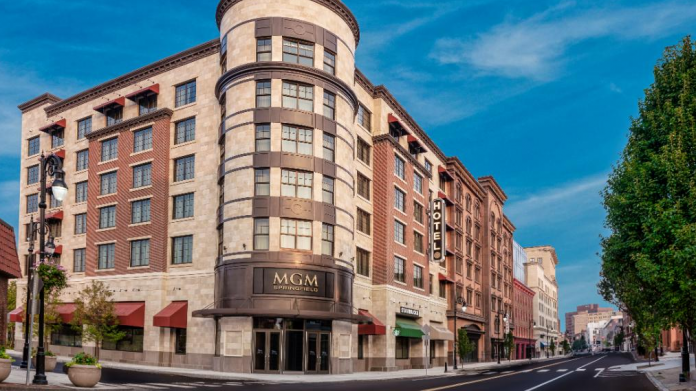 MGM Resorts International has entered a definitive agreement with MGM Growth Properties, which will see real estate investment trust purchase the real estate assets associated with MGM Springfield for $400m.
Subsequently, MGM Resorts will lease the Massachusetts property from MGP, and continue its operations following the consummation of the transaction, with there expected to be no change to employees, vendors, customers, and the community.
"We are pleased to announce today's transaction with MGM Growth Properties, which we believe serves the best interests of the shareholders of both companies and further advances our asset-light commitment," noted Bill Hornbuckle, CEO and president of MGM Resorts. 
"MGM Springfield has exhibited strong financial performance as it emerges from the pandemic, and the property delivered record adjusted property EBITDAR in the first quarter of 2021."
Following completion of the acquisition, MGM Springfield will be added to the existing master lease between MGM Resorts and MGP, and the rent payment to the latter will increase by $30m, of which $27m will be base rent and $3m will be percentage rent.  
The sale is expected to close in the fourth quarter of 2021, subject to regulatory approvals and other customary closing conditions. As of March 31, 2021, MGM Resorts held a 42 percent economic interest in the operating partnership of MGP.
James Stewart, CEO of MGM Growth Properties, said: "We are excited to add MGM Springfield to our portfolio of high-quality gaming resort real estate and are encouraged by the property's recent record financial performance.
"This transaction reflects the continued execution of our growth strategy, will be immediately accretive to AFFO per share upon closing and further strengthens our master lease with MGM."