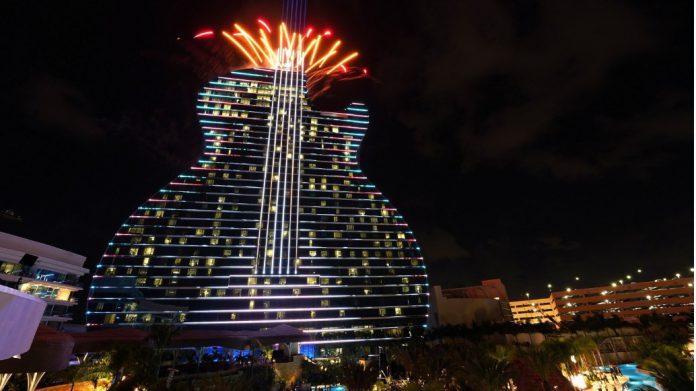 The Seminole Tribe of Florida has praised "a historic and mutually-beneficial partnership" that will "positively impact all Floridians for decades to come," after the state senate passed implementation of the 2021 gaming compact.
The new 30-year compact, which still requires federal approval, includes the provision of state-wide online sports betting in partnership with existing pari-mutuels, with a 13.75 per cent revenue share from tribal operations.
Analysts had earlier predicted that Florida's retail and online sportsbooks could generate between $8bn and $12bn per year, which it was said would lead to the creation of more than $1bn billion in operator revenue.  
"By comprehensively addressing issues raised for almost a decade, this historic legislation restores Florida's relationship with the Seminole Tribe, offers new opportunities for Florida's legacy pari-mutuel industry, and provides substantial new revenues for our state," said Wilton Simpson, senate president.
"After years of negotiations and the hard work of many people on both sides, I'm pleased to see this significant legislation pass the Senate today."
Furthermore, the compact also authorises the provision of craps and roulette games at the Seminole Tribe's properties, and authorises the addition of up to three facilities on its reservation in Hollywood. The 2021 compact also creates a new revenue-sharing agreement with a $2.5bn guarantee in the first five years.
Marcellus Osceola Jr, Seminole Tribe of Florida chairman, issued a statement on behalf of its 4,300 members regarding the gaming compacts ratification by the Florida Legislature: "Today, all the people of Florida are winners, thanks to legislative approval of the Gaming Compact between the State of Florida and the Seminole Tribe of Florida.  
"It is a historic and mutually-beneficial partnership between the State and Seminole Tribe that will positively impact all Floridians for decades to come. The Seminole Tribe wants to express our sincere thanks to Governor Ron DeSantis, Senate President Wilton Simpson, House Speaker Chris Sprowls, as well as to minority leaders Sen. Lauren Book and Rep. Evan Jenne, who have all worked hard to make this opportunity a reality.  
"I must also thank our entire team for such a meaningful outcome, and specifically Seminole Gaming CEO Jim Allen for leading the negotiations."