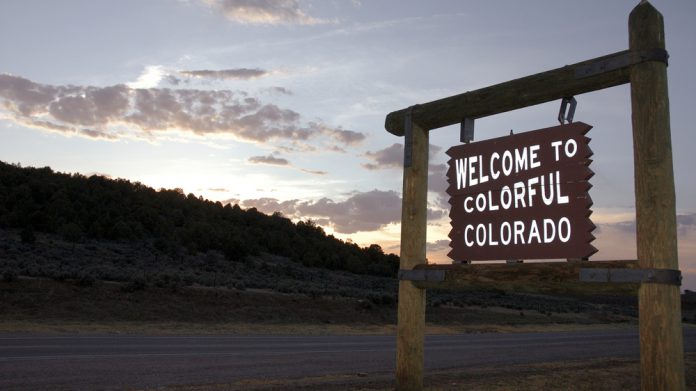 Seasonal pressures, which could slow sportsbooks until the NFL season, has brought a drop in sports betting volume to Colorado through April, however, analysts suggest that a modest decline doesn't dampen the outlook for a state poised for more growth.
As the state's sports wagering ecosystem turned one, online and retail sportsbooks took in $244.5m in April, which is down 18.8 per cent from $300.1m in March.
Bettors placed $8.1m bets per day in April, which is down from $9.7m per day in March. Those bets led to $17.6m in gross gaming revenue, down 13.8 per cent from $20.4m in March. Promotional credits worth $6.4m whittled net sports betting proceeds to $10.5m, yielding $1.1m in tax revenue.
"In US sports betting, there isn't any real substitute for the popularity of the NFL or the NCAA Tournament," said Ian St Clair, analyst for PlayColorado.com. 
"But even with a monthly decline in wagering, Colorado continues to fare well compared with similarly sized states. The circumstances now are radically different from last year's pandemic-plagued launch, and there is reason to believe that the state will be back to full speed once football returns."
From the industry's launch on May 1, 2020, until April 30, 2021, Colorado sportsbooks generated $2.3bn in wagers, $147.4m in gross gaming revenue, $61.5m in net betting proceeds, and $6.6m in state taxes
"The outlying metric continues to be the state's take, which may yet need to be adjusted to ensure that the industry is working for every stakeholder," noted Jessica Welman, analyst for PlayColorado. 
"Still, considering the circumstances of its launch, the first year of sports betting in Colorado was a success."
A drop in wagering was to be expected with the lighter sports schedule. Every state with legal sports betting has reported a month-over-month decline in April wagering.
Of the largest sports betting markets in the US that have already reported April data, Indiana (-25.4 per cent), Iowa (-26.7 per cent), and Michigan (-30.5 per cent) all experienced a more dramatic month-over-month decline than Colorado, though New Jersey (-13 per cent), Tennessee (-13.6 per cent), and Pennsylvania (-14.4 per cent) performed modestly better.