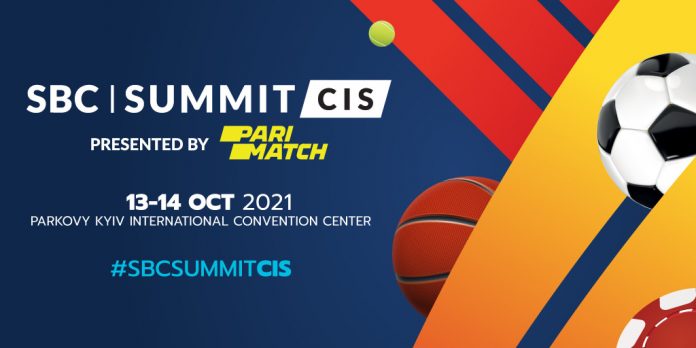 International betting and gaming industry event organiser SBC has added a brand new in-person conference and exhibition for the CIS and Eastern European markets to its autumn 2021 calendar.
SBC Summit CIS, Presented by Parimatch, is a partnership between SBC and Sports Media Holding. The summit will take place at the Parkovy Kyiv International Convention Center on October 13-14, 2021.
A parallel virtual version of the event will be broadcast online, giving an international audience access to the same high-level conference content as the 500 senior executives attending in person in Kyiv.
Rasmus Sojmark, CEO and founder of SBC, said: "We're excited to be staging a new event focused on a region that offers the industry so many great opportunities for growth. Everyone at SBC is happy to be continuing our partnership with Sports Media Holding to deliver the event and, as a key player in the region, its local market insights will be crucial in ensuring the success of SBC Summit CIS. 
"We're also thrilled to be working closely with one of the industry's biggest international brands, Parimatch, to create an important business event in its home market."
Nataliia Hilevych, CEO of Parimatch Ukraine, said: "The newly-opened Ukrainian market is an important part of Parimatch's plans, but we're also very excited about the potential of the legal betting and gaming industry to bring investment and high-tech jobs to the country.
"So we're delighted to present the SBC Summit CIS in Kyiv and to bring together the region's leading experts from the gambling, technology and professional sports sectors to share insights and exchange ideas about the opportunities that legalisation has created."
Ukraine's potential will be one of the main themes of the conference, after the government's decision to legalise betting and gaming last year established it as a target market for both regional and global operators.
The agenda will take a deep dive into how operators and suppliers can make the most of the opportunities created by the new regulatory regime, and also detail how Ukraine can develop a unique gaming hub for Eastern Europe and the potential benefits that would have for the country's economy.
In addition to the latest developments in Ukraine, the conference will see renowned expert speakers examine the scale of the opportunities in other markets in the region, along with the potential impact of the latest technological developments that are set to filter through into the next generation of igaming products.