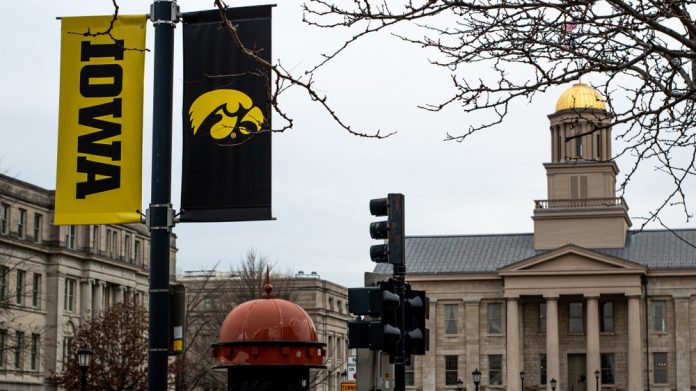 Iowa scored its first month-over-month wagering gain since its record setting March, with August also seeing the state almost reach the $1bn mark during the course of the year.
Iowa's online and retail sportsbooks accepted $108.4m in bets in August, which is up 21.1 per cent from $88.9m in July (March: $161.4m). Bettors placed $3.5m per day over the 31 days of August, up from $2.9m per day during July.
Despite the volume increase, operator revenue fell 14.3 per cent to $6.6m from $7.7m in July, resulting in $486,608 in tax revenue for the state.
Year-over-year, August's wagering was up 115 per cent compared with $50.3m in August 2020. Meanwhile, revenue grew 120 per cent in August from $3m in August 2020. Iowa sportsbooks have now generated $997m in bets since January 1, falling just short of reaching $1bn in wagering for the year.
"Futures betting and a handful of college games are enough to move the needle. That's how important football is to the sports betting industry," said Eric Ramsey, analyst for the PlayUSA network. 
"August is a precursor for what should be the busiest stretch of the year. Optimistic projections for the last four months put the state past $1.7 billion in wagers for the year."
In August, $96.1m in bets were made online, representing 88.6 per cent of the state's handle. Retail betting accounted for the remaining $12.4m.
William Hill topped the online market with $34.8m in online wagers, which yielded $229,427 in net receipts. DraftKings was second with $29.9m in online wagering, generating a market leading $2.3m in revenue.
Ameristar Council Bluffs topped the retail market with $3.6m in wagers, netting $643,585 in revenue. Diamond Jo Worth was second with $3.4m in bets, producing $246,324 in revenue.
"Operators have been jockeying for market share since the beginning of the year, but the real test comes with the beginning of the football season," added Russ Mitchell, lead analyst for PlayIA. 
"If operators put in place a solid strategy for reaching out to customers over the summer, the fruits of that labour will start to come in September."